Imaginary Friends #2
Writer: Tim Seely
Artist: Stephen Molnar
Colorist: Quinton Winter
Letterer: Carlos M. Mangual
Cover: Richard Pace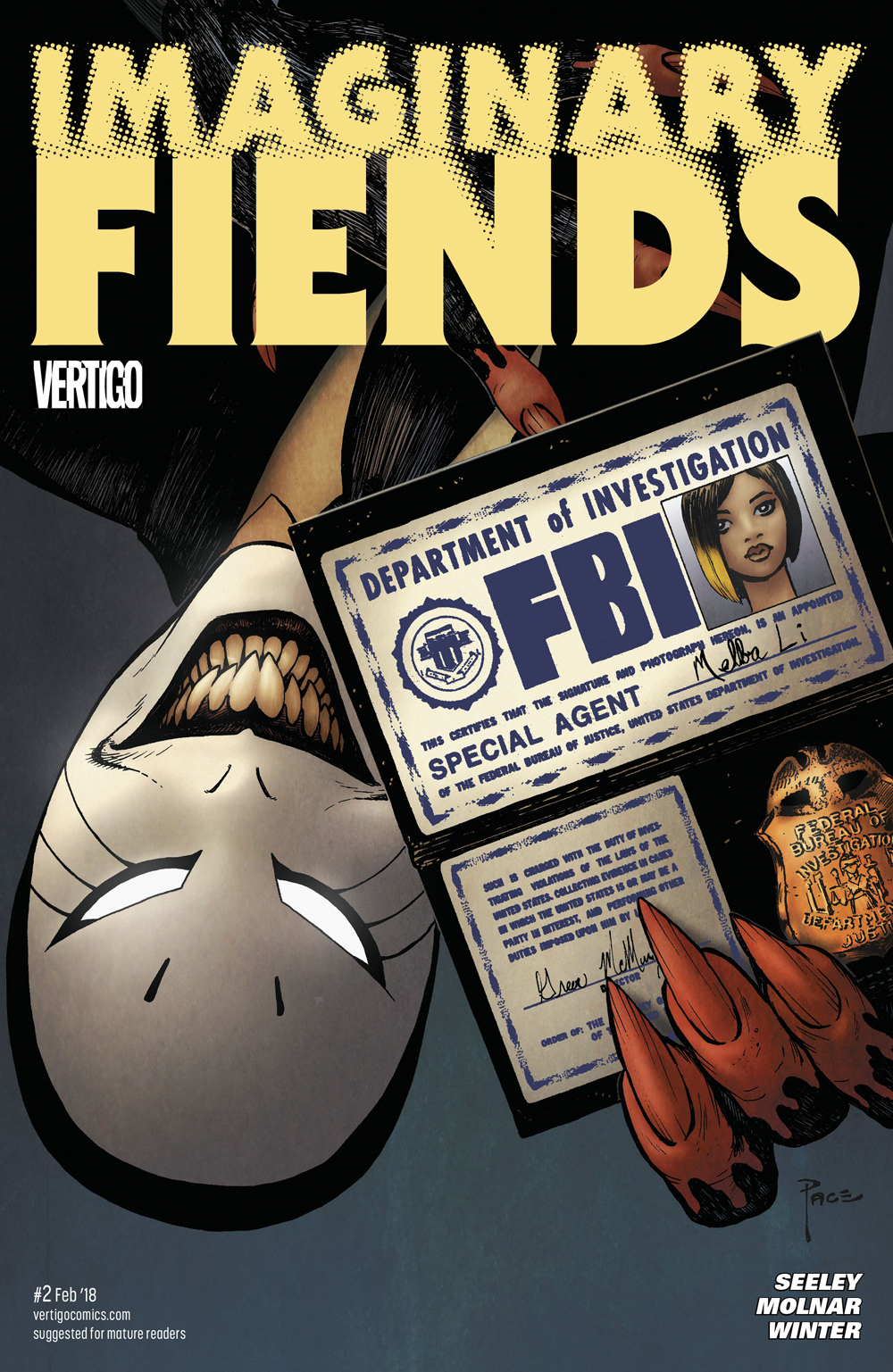 What if imaginary friends aren't imaginary? What if they're actually inter-dimensional mental parasites who feed off attention? Most of them are harmless, bonding with a child or another impressionable mind to feed, then dying off when the host ages out of interest. But the hungriest…well they aren't as interested in quietly fading away.
What you missed:
Like a lot of kids, Melba Li had an imaginary friend, but unlike most kids her imaginary friend was real and convinced her to stab her friend seventeen times. Luckily for her, FBI agent Crockett of the IMP division knows that she's telling the truth. Unluckily for her, he's less interested in clearing her name and more interested in using her and her not-so-imaginary not-really friend Polly Peachpit to catch other imaginary fiends. But it beats sitting in jail and means eventual freedom, so for now, Agent Li is on the case.
Breakdown:
We start off with Agents Crockett and Li with Polly Peachpit in Kentucky on the crime scene of a missing child case, double checking the scene that the local sheriffs assure them they'll find nothing in. Of course, they find something the good old local boys missed and they head off to analyze it.
They're staying in an inn run by a woman named Loretta with a baby named Omari. We find out the missing child was already on an IMP watchlist because of his constant drawing of a character called the "Keylime Frogman", obtained through his parents' social media accounts, of course. After some case speculation Melba wants to grab some food, while Polly bugs her to play dress up. But after a reminder from Crockett that she has a badge now, the 18 year old realizes her badge says she's 23 and heads out to take advantage.
Melba isn't the only one with an imaginary friend and Cameron Calle (brother of the girl Melba stabbed) is using his to track down Melba. Not only does Charlie Chokecherry not look friendly, but she has a grudge against Polly and they know they're together in Kentucky.
Despite Polly's advice, Melba proceeds to get as smashed as you'd imagine an 18 year old with a fake ID would. And the more she drinks, the less she hears Polly nagging her. Meanwhile at the inn, Crockett dances the flamingo and has tragic flashbacks. Stumbling home shitfaced, Melba passes out in the hall, leaving Polly to creep in to peer in baby Omaris crib menacingly. But before anything can happen, Melba threatens to choke on her own vomit, prompting Polly to come in and save her (and thus herself).
The next day while Melba nurses a hangover, Crockett sets out to analyze the substance they found at the crime scene. The result is stomach acid and another substance that resulted from the missing child kicking his attacker, making him throw up the contents of his stomach. The substance was cat milk, and as to why anybody would be drinking cat milk, well, some questions you won't like the answer to…
Thoughts:
This is a good second issue with Melba and Polly getting their first case in the IMP division and getting a reminder that they're being hunted. After showing how scary she could be, this issue did a great job of showing just how dependent on humans the imaginary friends are, as Polly begged Melba for attention.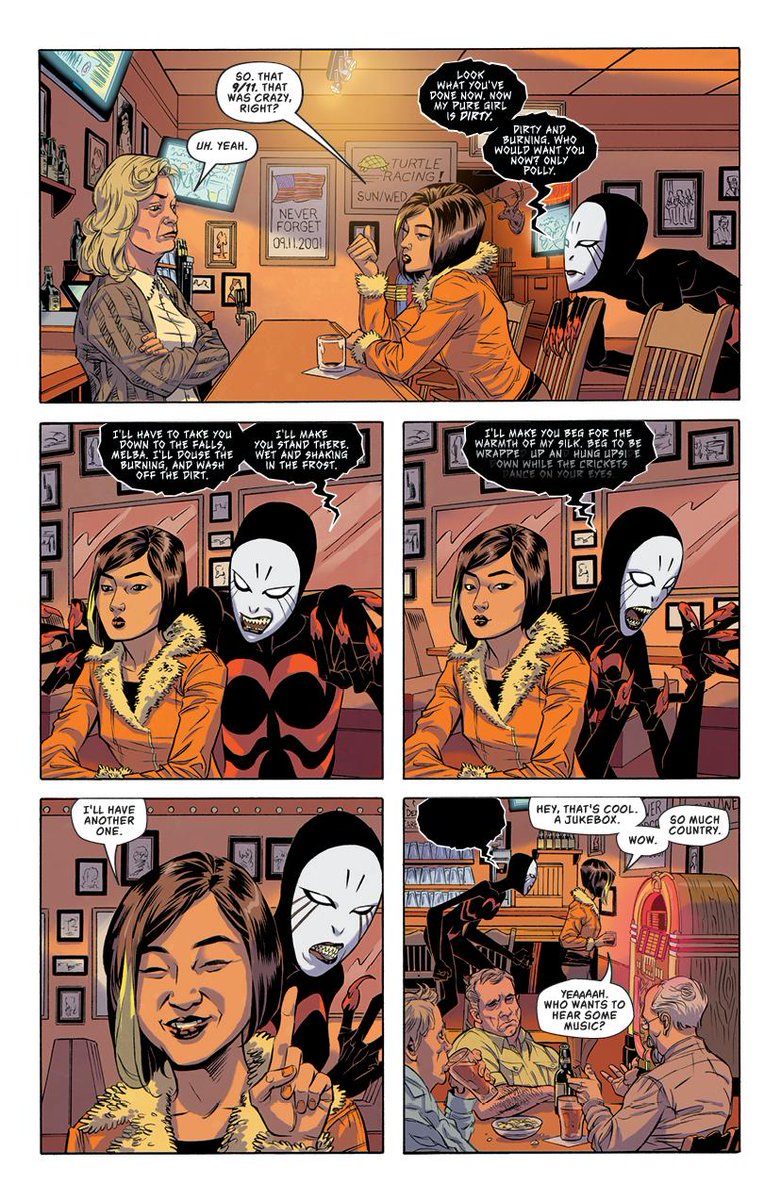 I do wish we got a little more of Charlie Chokecherry because we already know why Cameron wants to find Melba, but why does Charlie want to find Polly? The flamingo thing with Crockett was also a little confusing. I think the point was to show he could see imaginary friends now because he gave in to the improvisation of the dance, but it wasn't super clear. But we'll find out next issue and it wasn't enough to detract from the rest of the issue.