Every year comic book shops host Free Comic Day as a way for customers and new fans to come in and experience the newest titles coming from the publishers that are releasing the comics that we love to read! From the superheroes stories that inspire the big screen, to the science fiction tales that are out of this world, These amazing publishers are showcasing some of their best stories for you the readers. Let's take a look at the Silver Sponsored titles available this weekend at your local comic book shop and see if they're good reads!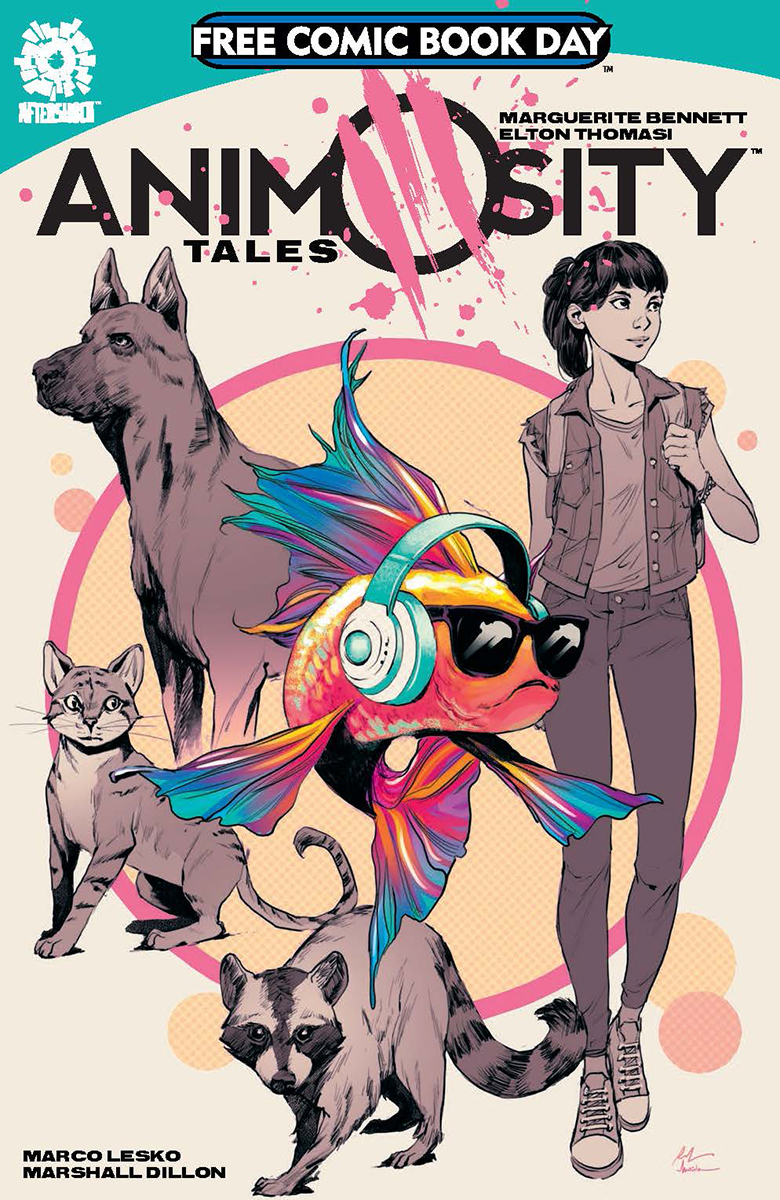 Animosity Tales is a one-shot look into the world of Animosity that has been unfolding at Aftershock Comics the publisher of this series by Marguerite Bennet. It's a chance to get into a book that has been going on since 2016 and it even has a preview of what's to come in issue #21 The Wake. One day animals began to talk and think for themselves. And from there this series has continued to be worth a pickup. Now is a great opportunity to do so with this issue!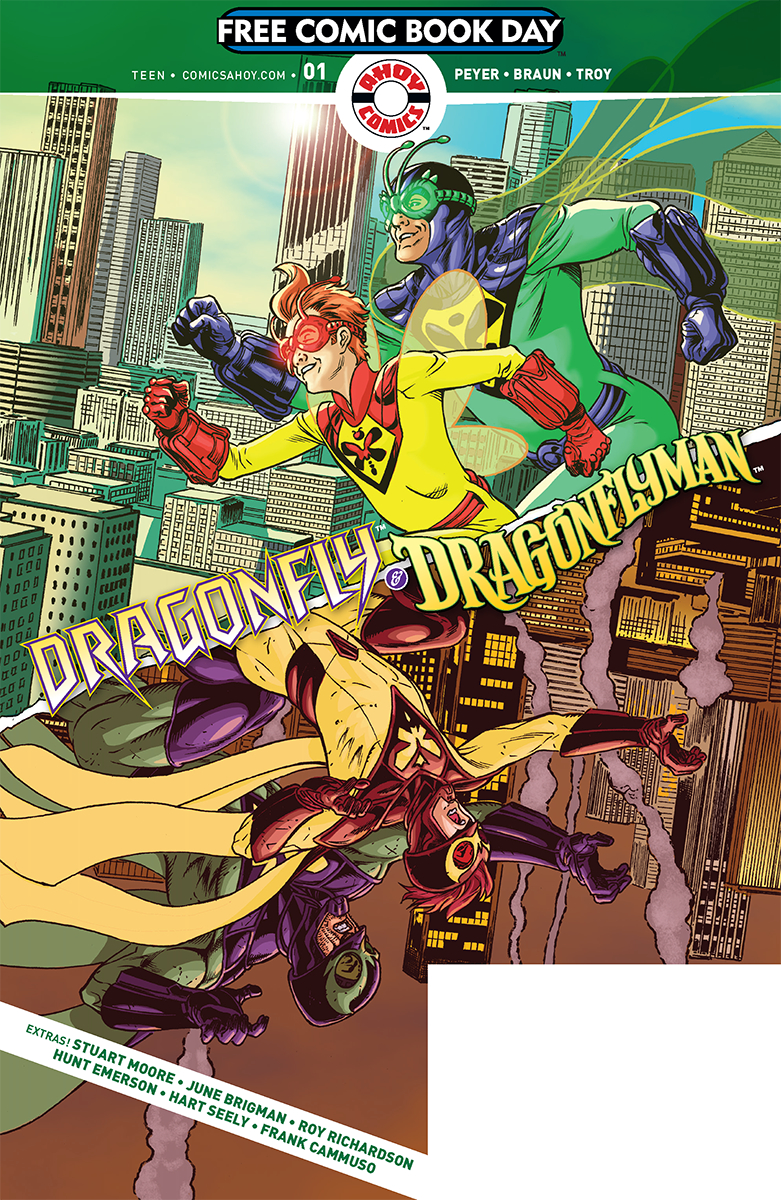 DragonFly & DragonFly Man is a portion of the current series Wrong Earth from Ahoy Comics. A series about on one earth, a hero is dark and series fighting the worst of criminals, while on the other the hero is a do-gooder who takes down the bad guys like the olden days! This series has been a hit since issue #1 and has helped Ahoy Comics forge their place in the indie landscape. I recommend picking up this title not just as a free comic book day read but as an ongoing subscription at your local shop.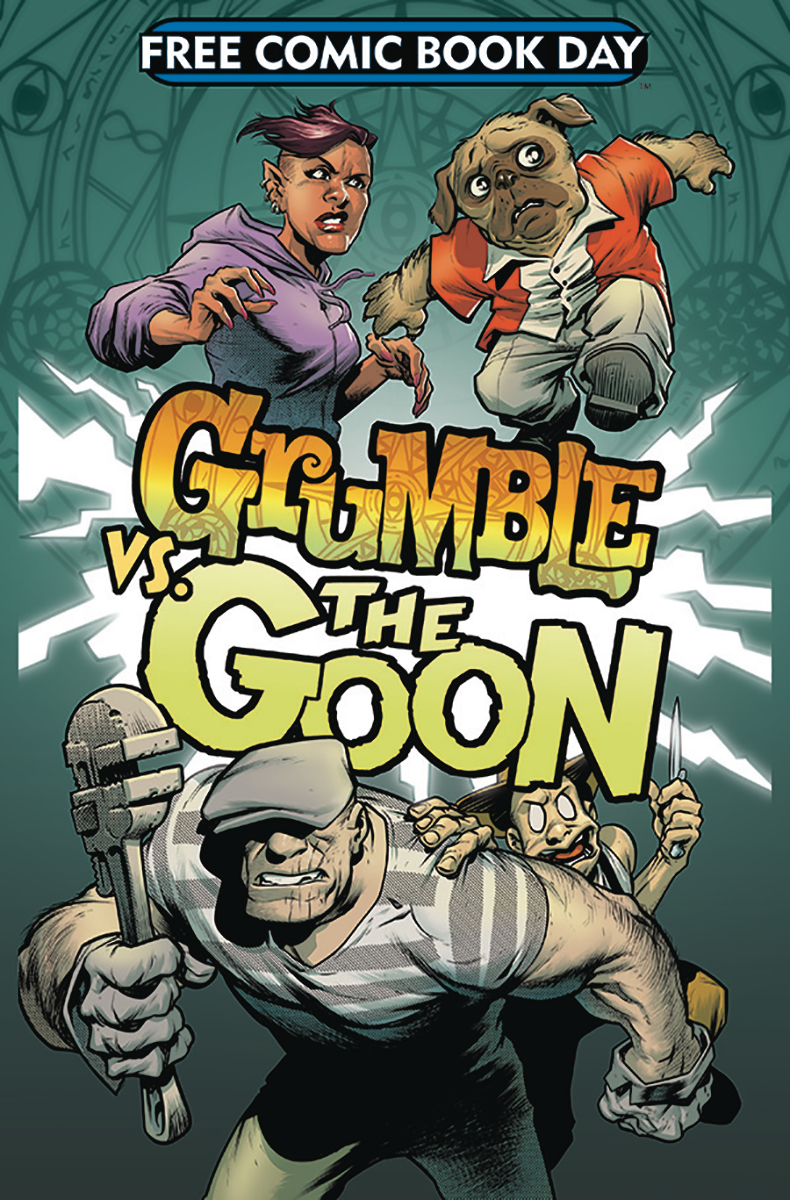 Grumble vs. The Goon What happens when a Pug and his Demon Daughter go up against The Goon? Grumble has been a title that has been garnering attention as of late for it's crazy and enjoyable storytelling and it doesn't disappoint here as the duo on the run slides into the Dimension of one of the Iconic indie comic characters The Goon. If you have been a fan of Grumble up to this point or have been wondering what it's all about, you should check out this free issue this weekend!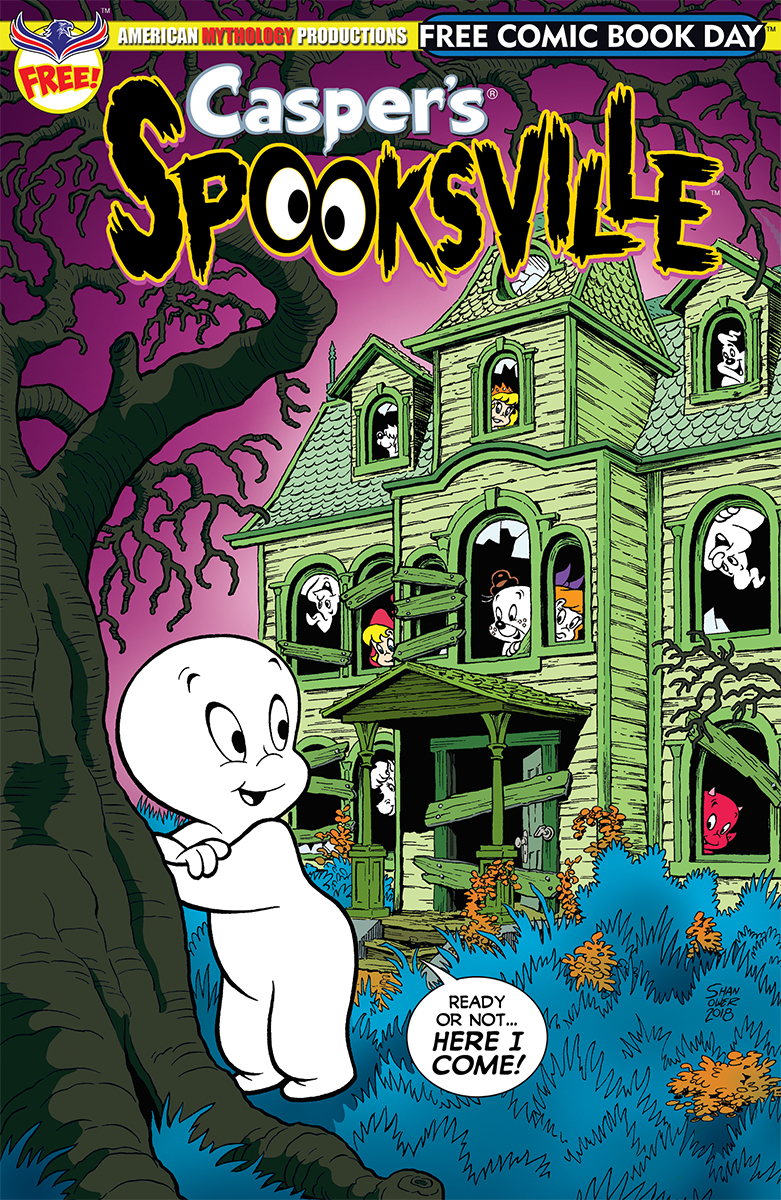 Do you ever have one of those nostalgic reads that reminds you why comics are special? That's what you get in Casper's Spooksville from American Mythology Productions as they get ready for there brand new monthly series. It's an all ages read full of laughs and spooky tales that take you back to Casper's Harvey Comics roots. This blast from the past was really enjoyable and anyone with young kids or just want a look back should give this a look.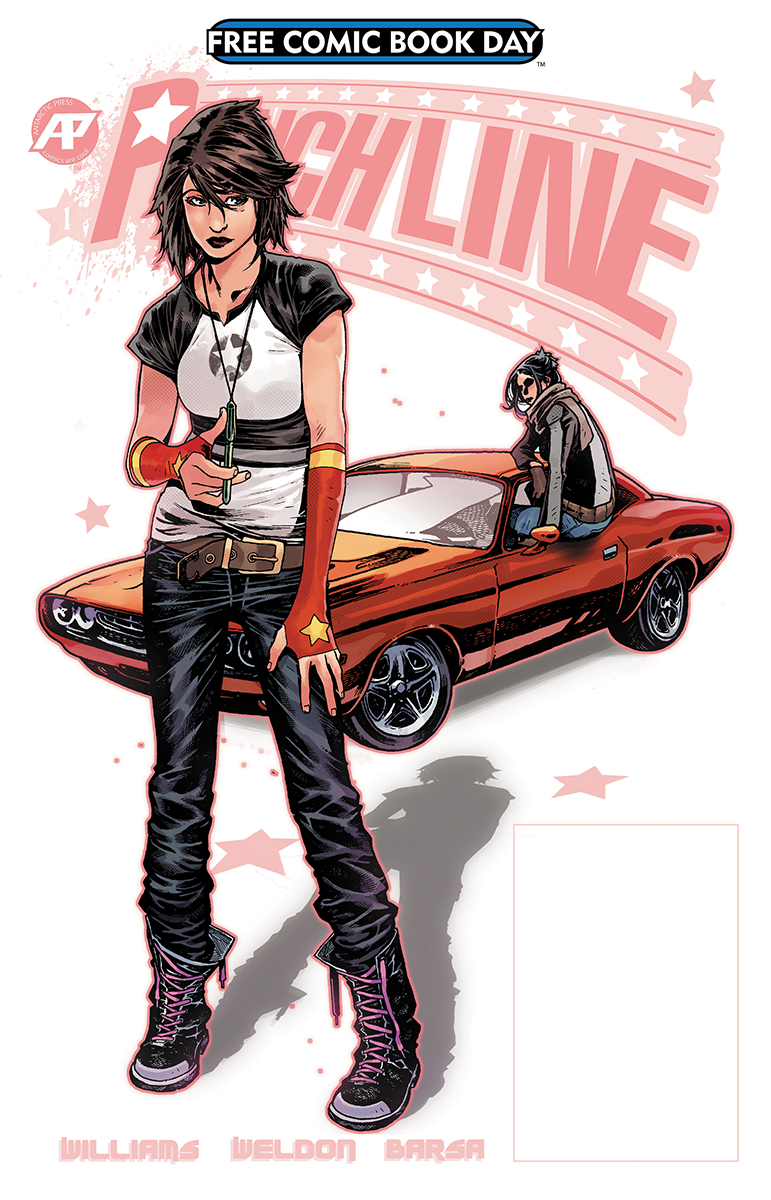 The passing the torch stories are always something I look for in comics. It shows the passage of time and that the next generation can be trusted with the future. Punchline gives me that as a hero is forced to retire and finds herself in the position of mentor training her successor. This is only a reprint of the first issue of the series but it gives you a taste of the series and if you're wanting to see where it goes you can subscribe to it at your LCS.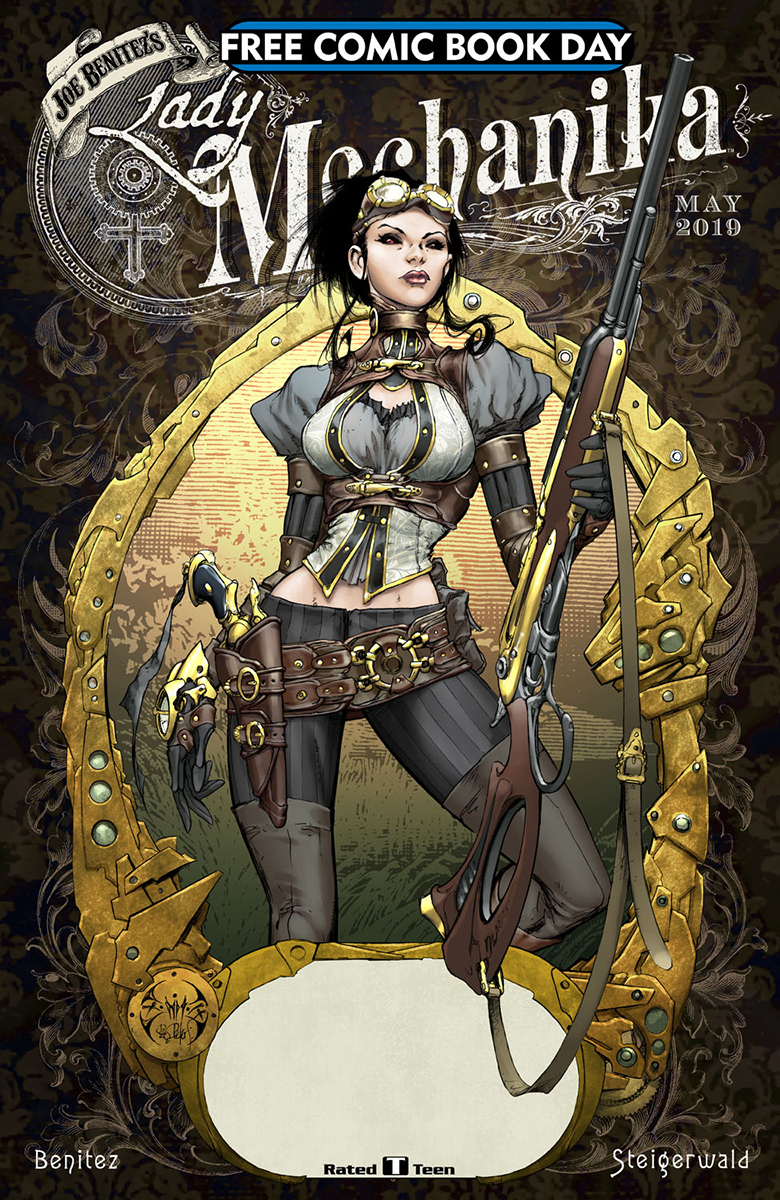 Available in a one-shot story by Joe Benitez this Saturday, Lady Mechanika tells the story of a young girl who wakes up in Victorian England with no memory of who she is or how she has these fancy mechanical body parts. With folks new to comics loving this title, it might be worth a look if you're big into steampunk and kickass women!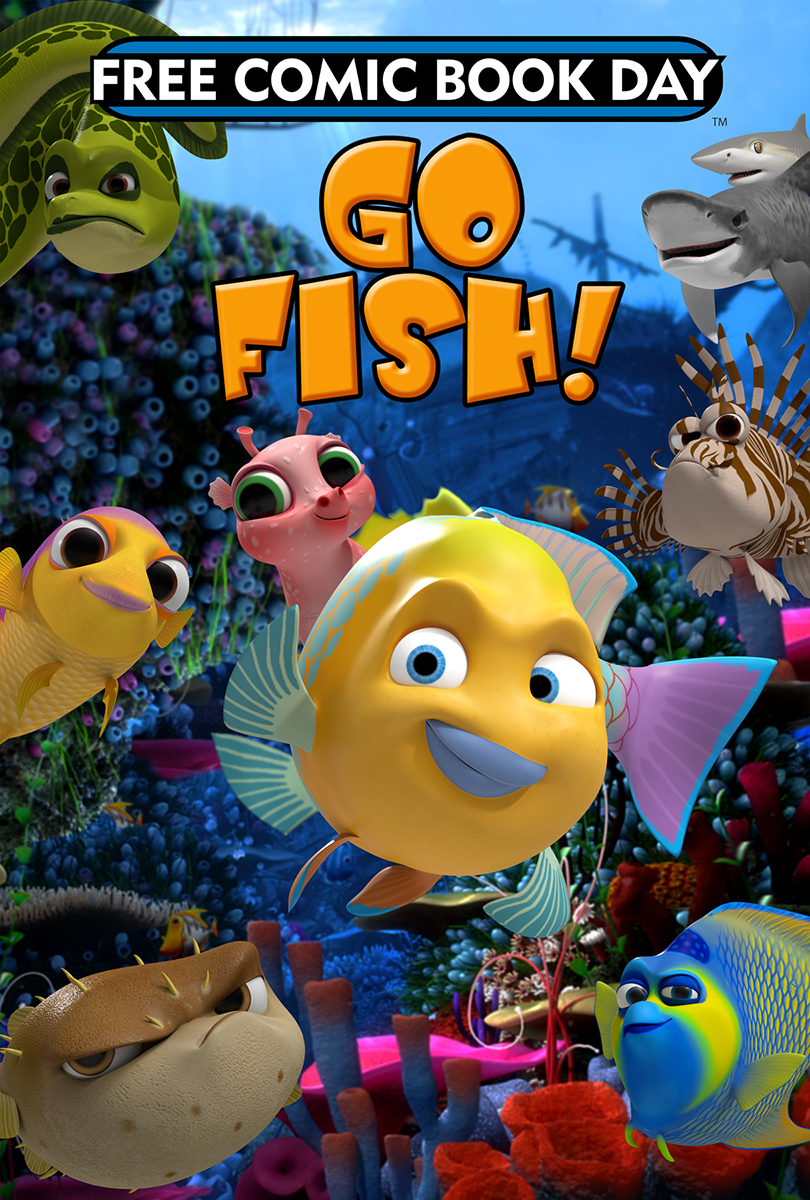 I had no idea this little fish tale would be so good! This all-ages book Go Fish! by Arcana tells the story of Alex who sets out on an adventure to the big city is a short but enjoyable read that any kid can enjoy. It's even got a guide for the different fish in the ocean! It was a cute little breath of fresh air under the sea for me and I'm hoping other folks enjoy it too.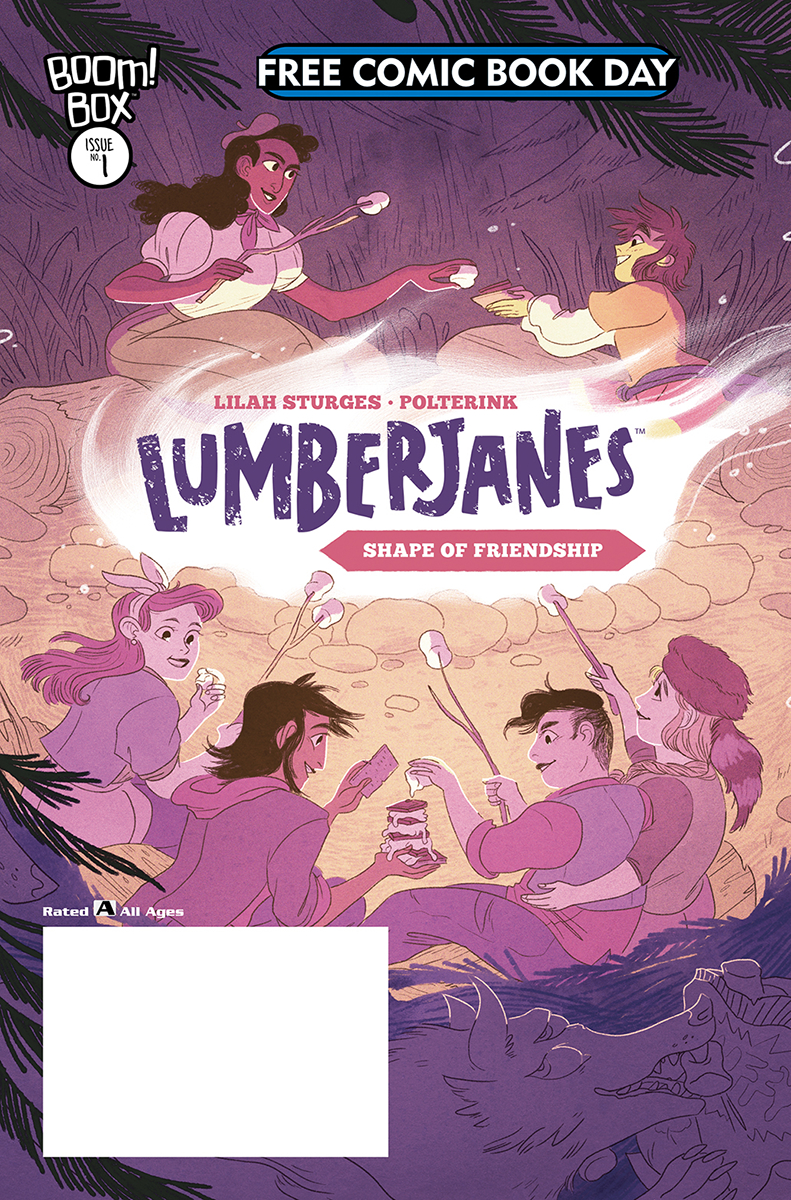 Lumberjanes is a title enjoyed by so many, that I'm mad that I slept on it as long as I have, because this group of friends just living life while dealing with supernatural happenings. This book is so heartfelt and the true message of loving who you really are is perfect for today's world. I feel like not just young women, but anyone who struggles with loving themselves can read this and enjoy it. So pick up Lumberjanes Shape Of Friendship this Saturday!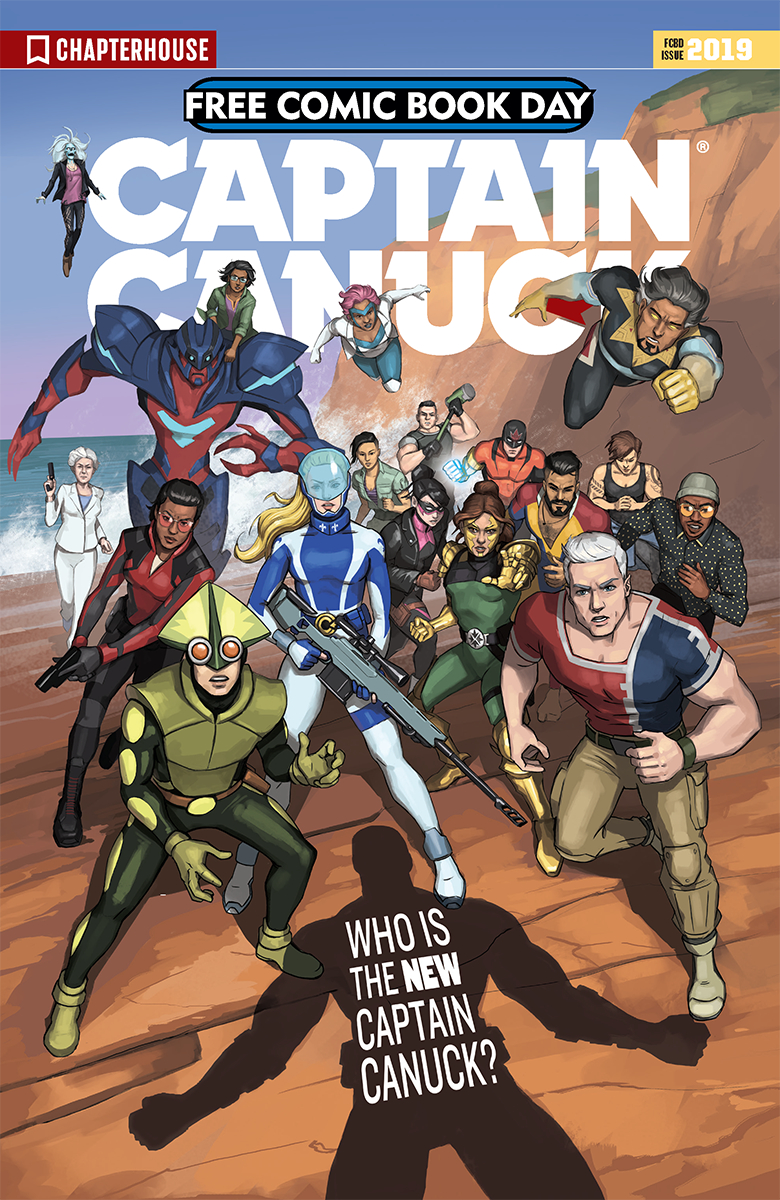 Chapterhouse is a publisher we've covered on the website previously and with their Captain Canuck Equilibrium Shift free issue, they give you another viewing of what they're about. After the Alien invaders have been defeated, a new person is needed to wear the maple leaf suit of Captain Canuck. This book wasn't really for me but it may be for you. You might see this universe on display here and want to know more about it. So if you want to give it a shot it's available this weekend.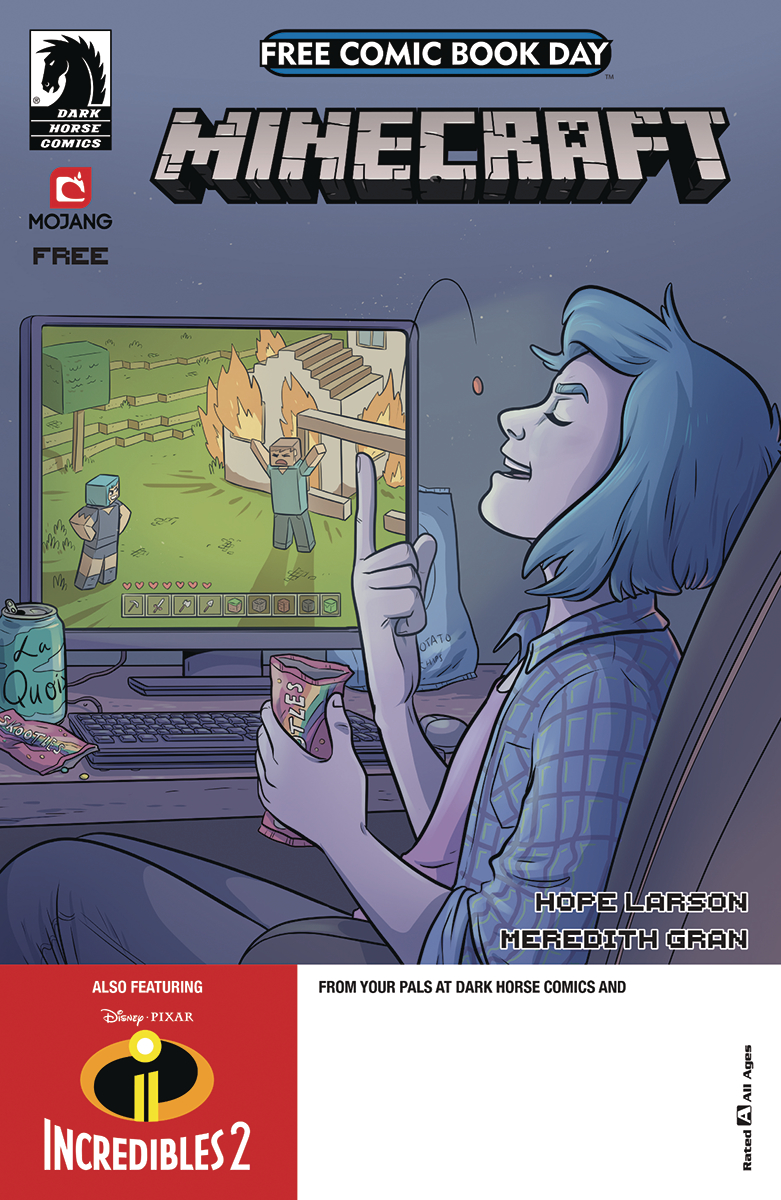 Like many of these titles, Dark Horse Comics gives you a two for one special here free. With sneak peeks at their upcoming Minecraft and Incredibles 2 books! You ever play Minecraft and someone destroys all of the hard work you've done? Well, this story tells you about that person as they find out that Griefing isn't always worth it and it pays to be kind to your fellow player. This new story is worth a read for any fan of the game as it shows the world of Minecraft in a new way. In the Incredible 2, Bob and Hellen just want to have a date night but is that really possible when you're a super? This story is fun and action-packed and is worth a read.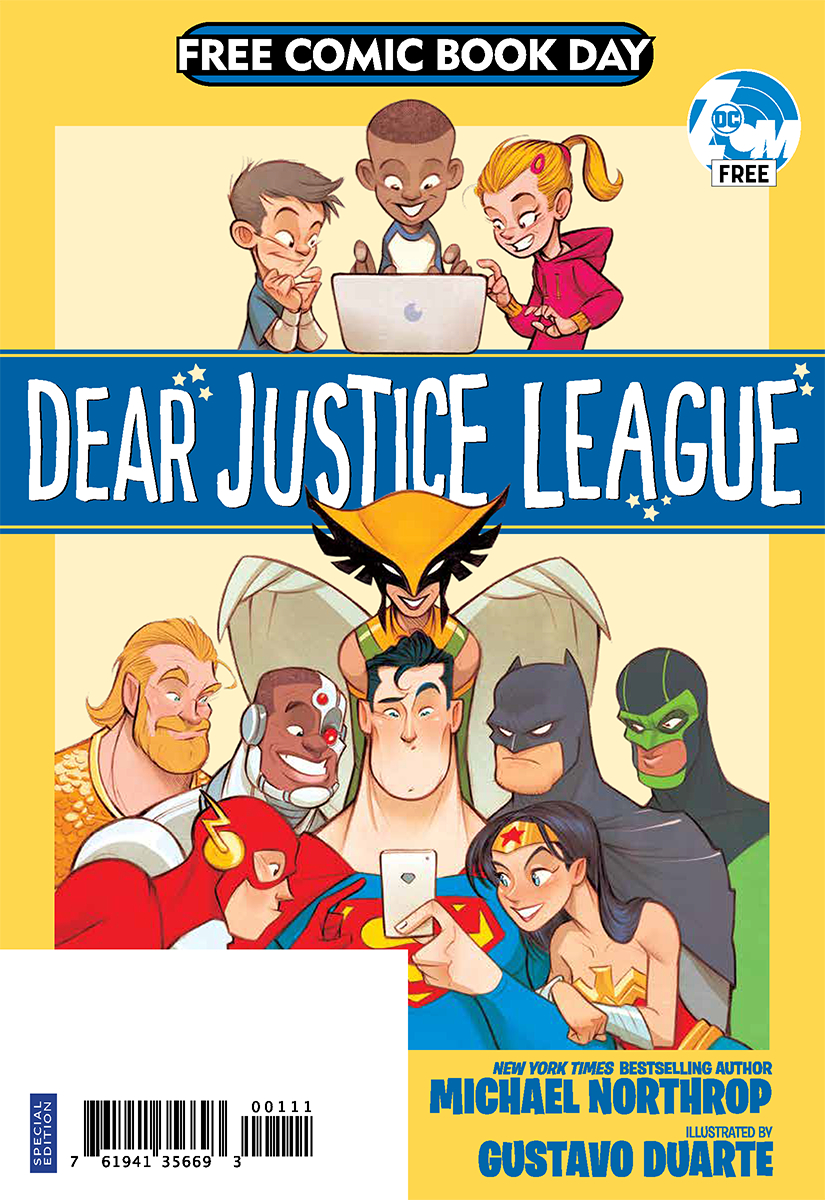 Dear Justice League is an upcoming release from DC Comics' new DC Zoom imprint where they bring the heroic tales of their mainline books to an all-ages platform. In this excerpt from the new book, the Justice League answers questions from their fans and it can show them in a way, they aren't perfect and have everyday struggles too. This story puts a smile on your face and reminds you that these explosive action-filled comics can really be for kids and adults. Pick this portion of the book up this weekend and pick up the full release this August.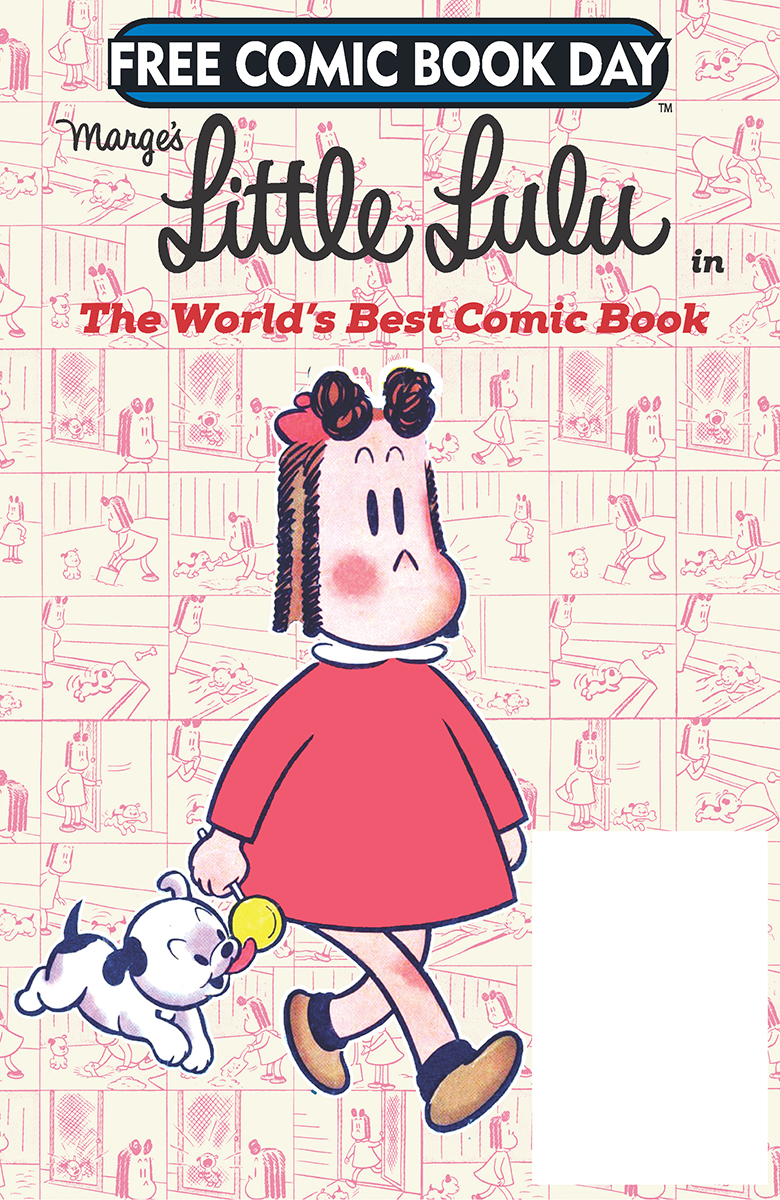 I remember reading Little Lulu when I was a kid and even now this lady is still teaching me and kids lessons as she doesn't let the world's rules get in her way and gets to her goal. With many calling her a proto-feminist, she can inspire the next generation just as she has done for many in the past. This free comic book day issue is a preview of a Hardcover re-release of the entire Little Lulu series so get ready for that as you pick up this title.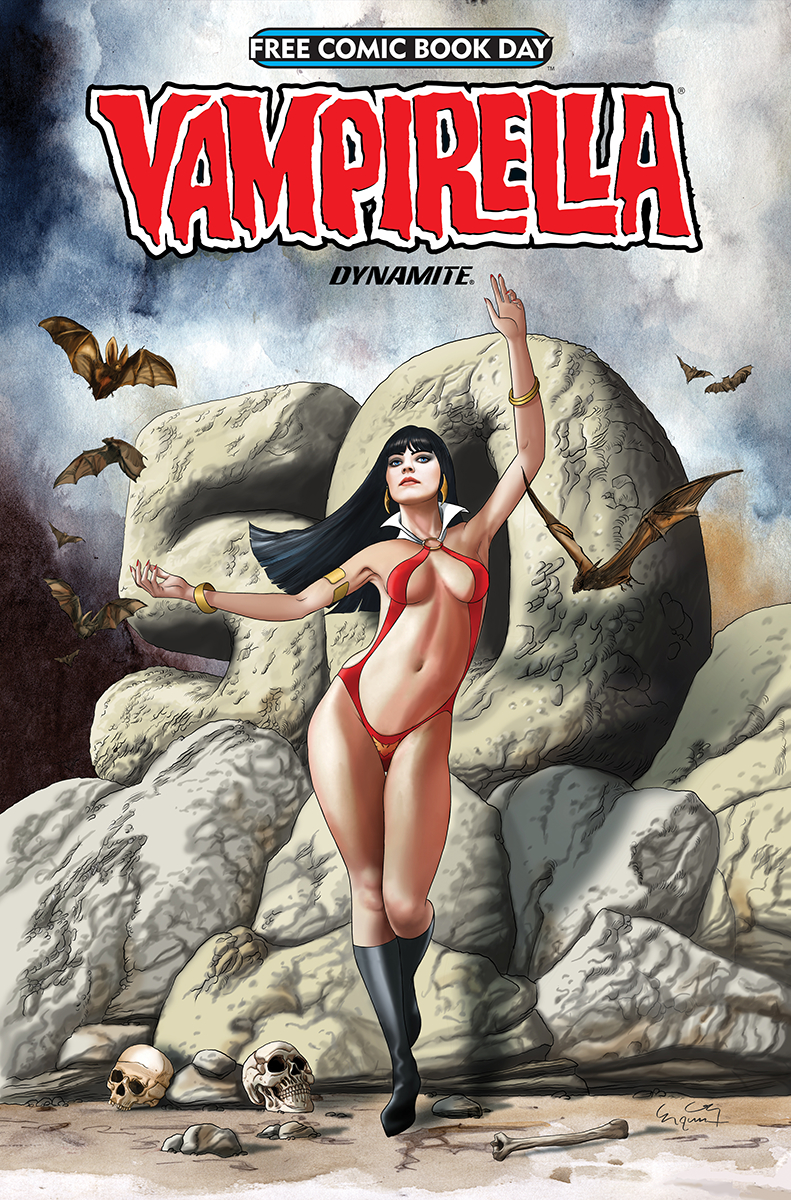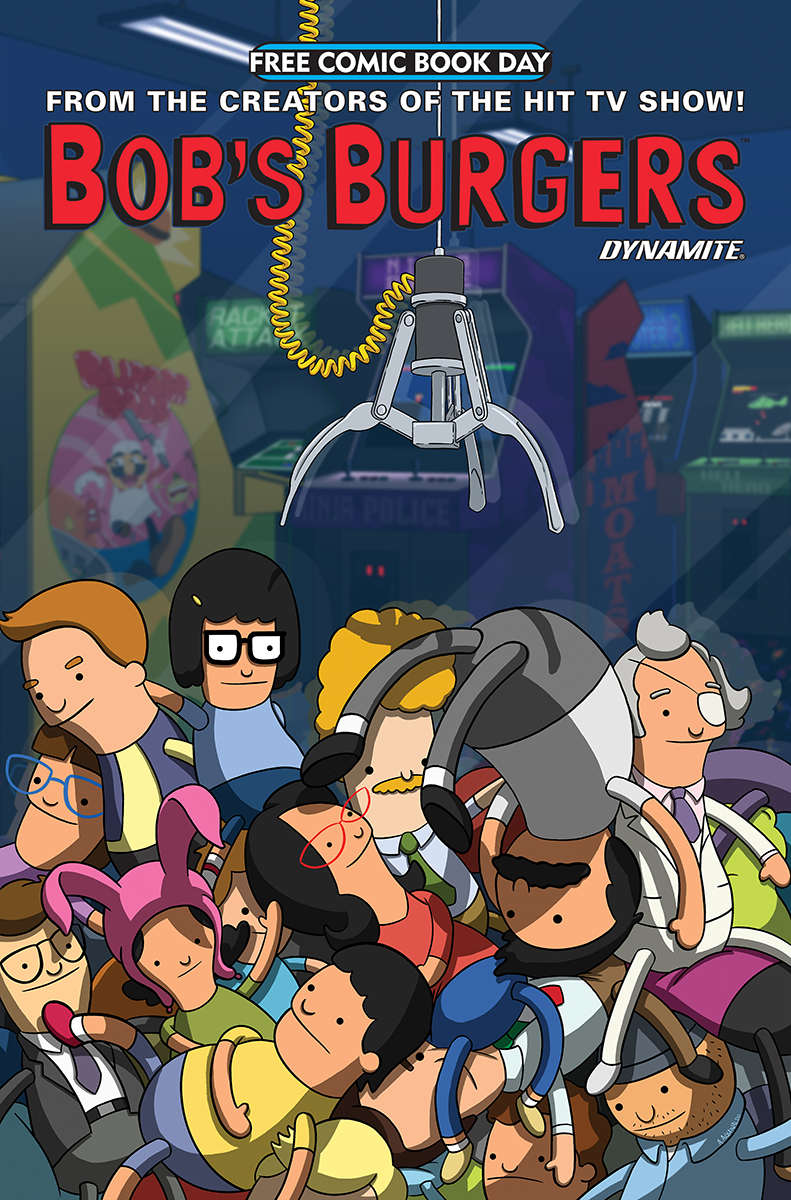 Due to Dynamite's deal with a creator whose beliefs and ideology promote bigotry and hate we have chosen to redact reviews for Dynamite. This creator's views do not align with our mission statement and we will not give them a platform.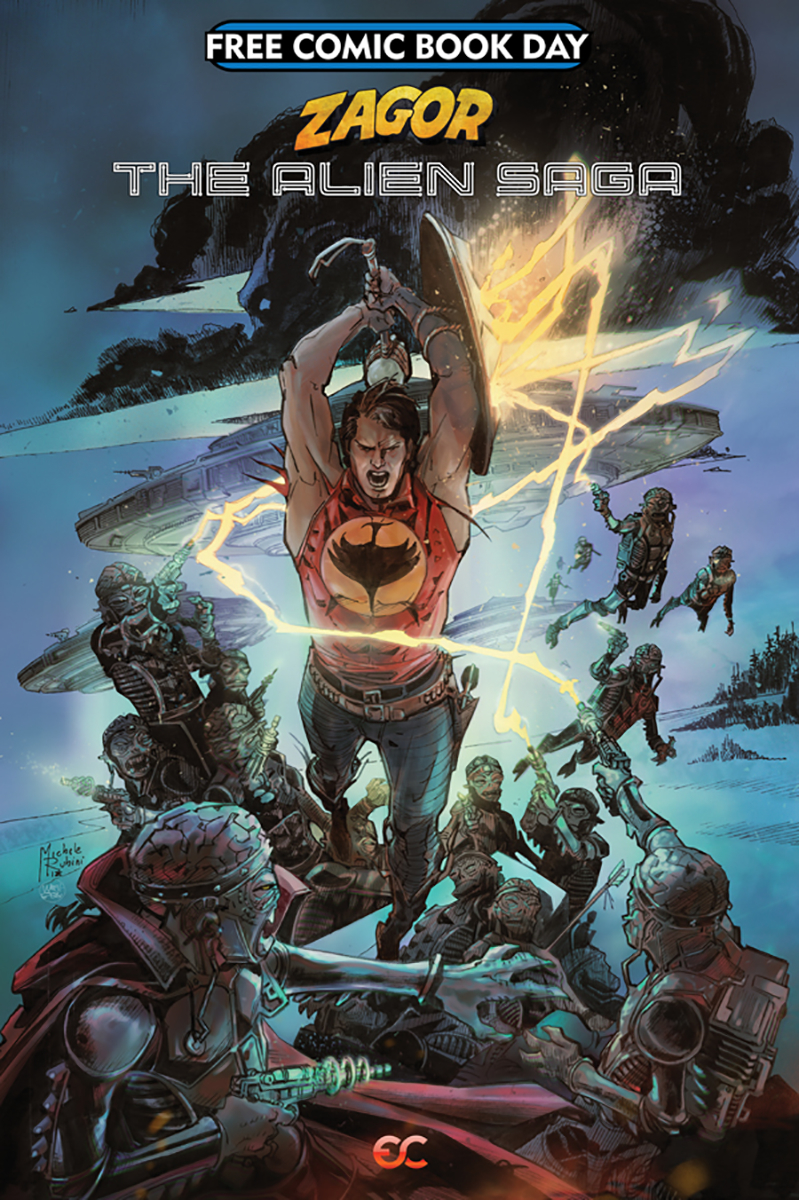 Zagor The Alien Saga is a return to an old school style of comics that is very much a nostalgia trip to the simpler sci-fi antics of the '80s. With Alien abductions and evil foes, Zagor and Chico do their best to escape and defeat them! This single issue is a piece of the upcoming Zagor Omnibus so if this is your kind of read, give it a look!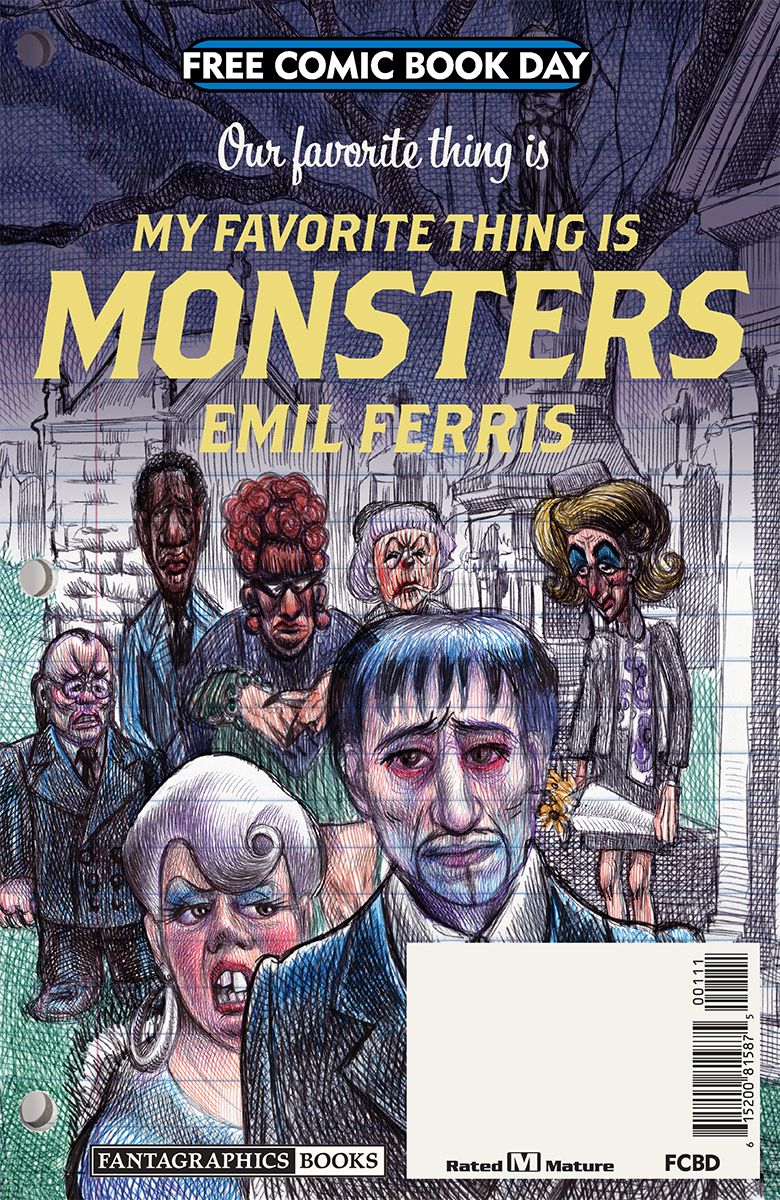 Monsters can be big and scary, but they can also be the people in the real world. Emil Ferris released My Favorite Thing is Monsters in 2017 as a graphic novel of a 10-year-old's diary dealing with the death of a neighbor. Now in this special Free Comic Book Day issue, we get a new chapter to that tale! If you're into B-Movie type horror and pulp monster art, this is very much worth a look.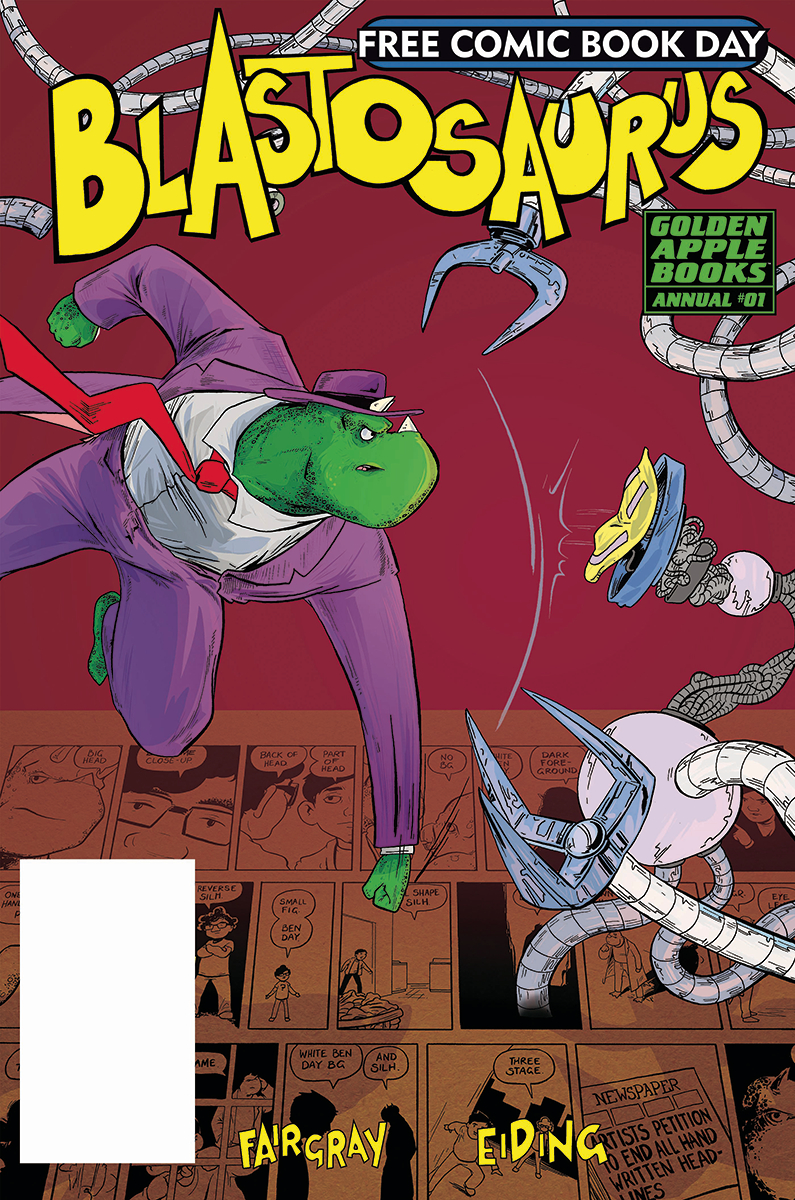 I love stories that take you back to just old school fisticuffs action, and when I read a comic like Blastosaurus that gives me just that but with a 6-foot green triceratops in a suit kickin' butt and takin' names? It's an automatic joy to read. It's worth a pickup on the simplicity of that premise alone. I highly recommend this series from Golden Apple Comics.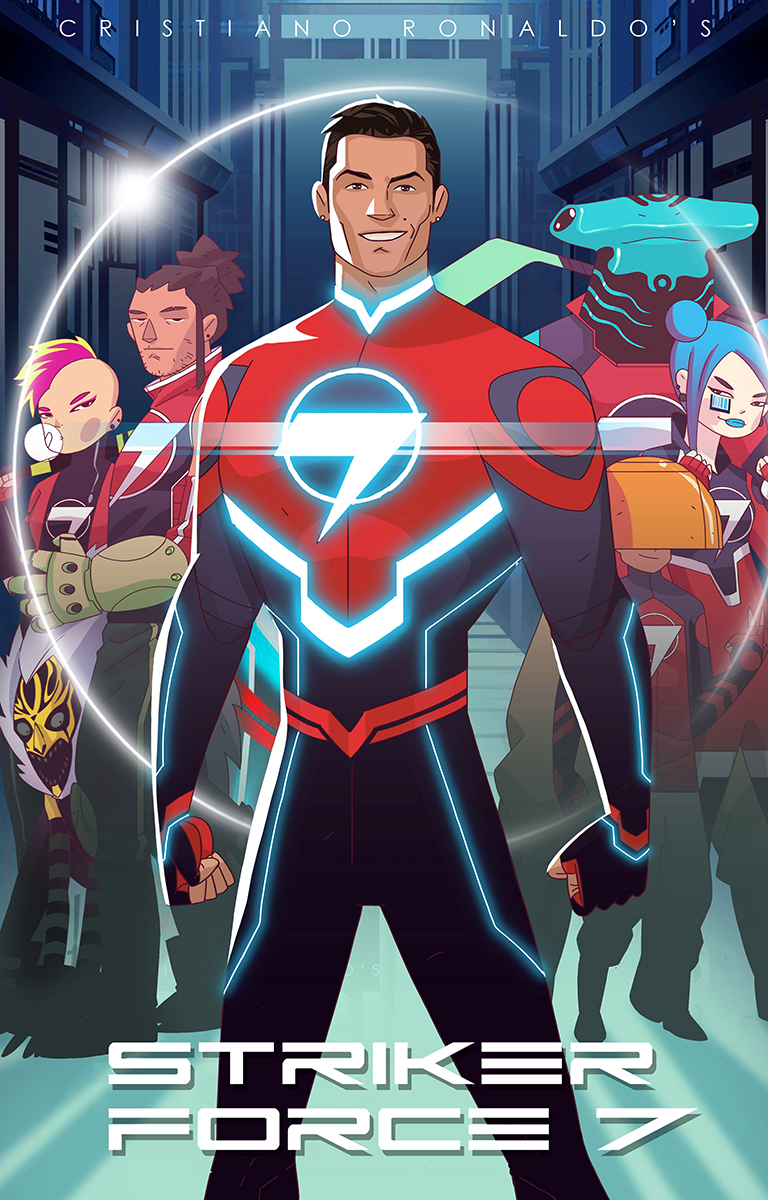 So Christiano Ronaldo made his own comic book and it kicks off here! Do you like that pun? Striker Force 7 tells the story of Ronaldo and a team of agents work together to save the world from total destruction while also trying to be a team with them all so different. It has a premise like that one old tv show with Michael Jordan Pro Stars without being campy and trying to teach you valuable lessons straight on. It ends up being a good story about teamwork and overcoming differences in the real world. I say give it a look!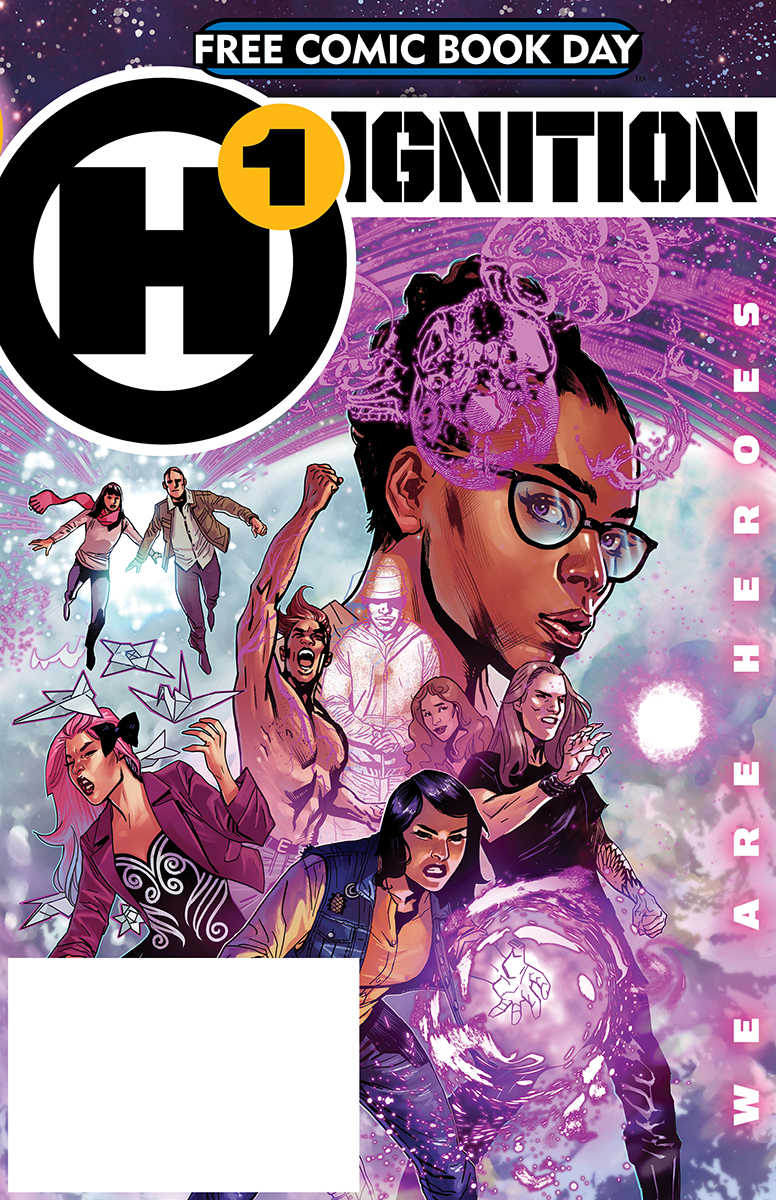 In a brand new universe from Humanoids, H1 Ignition is the launch point for 6 new series coming soon, Ignited, Omni, Strangelands, The Big Country, Meyer, and Nicnevin & The Bloody Queen. With Kingdom Come writer Mark Waid along with Kwanza Osajefyo, Yanick Paquette, Carla Speed McNeil, and Phil Brione, this looks to be the start of something huge! I don't want to give anything away just know its worth your time to get a copy and see what it's all about.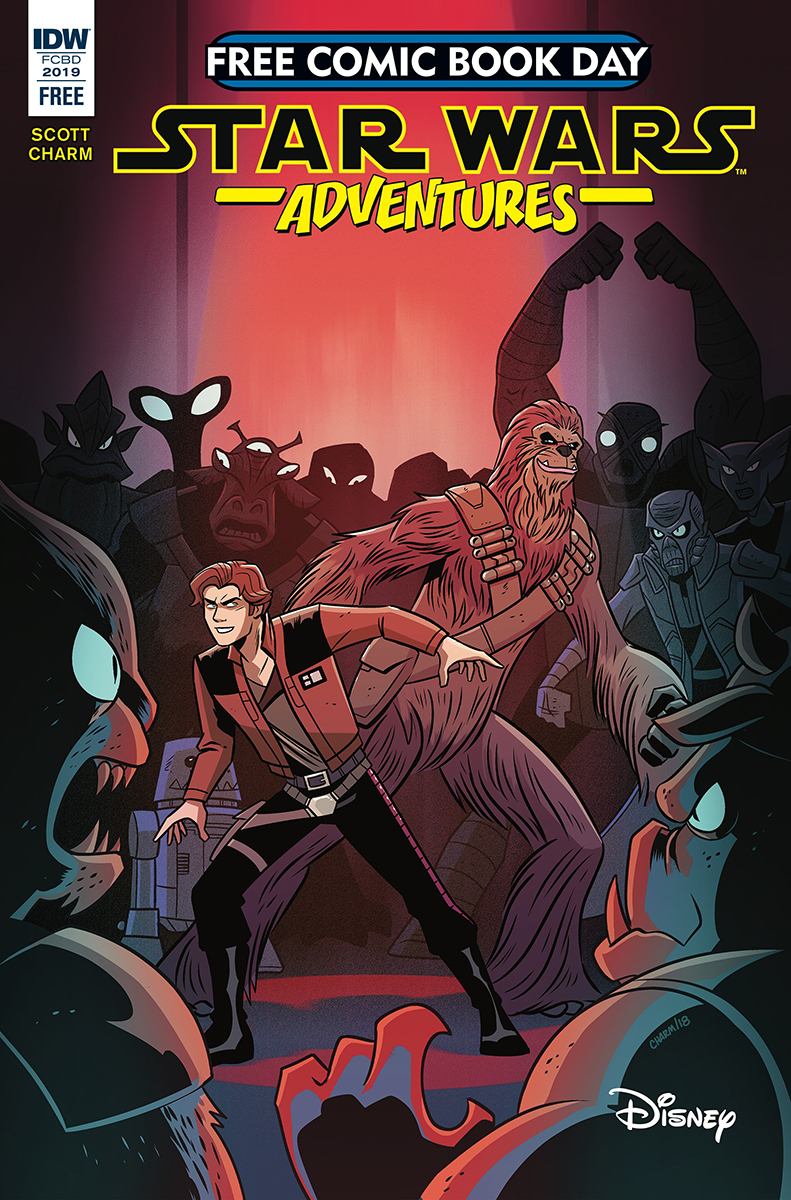 IDW Publishing has been telling new tales in the Star Wars universe in Star Wars Adventures and with this all-new story, Droid Hunters, the duo of Han Solo and Chewbacca search for a special droid that is the key to a load of treasure. This series of all ages Star Wars books have been amazing to read and are enjoyable for any youngling wanting more star wars to enjoy! Plus Free Comic Book day is the same day as Star Wars day so it's worth the pick up for that too!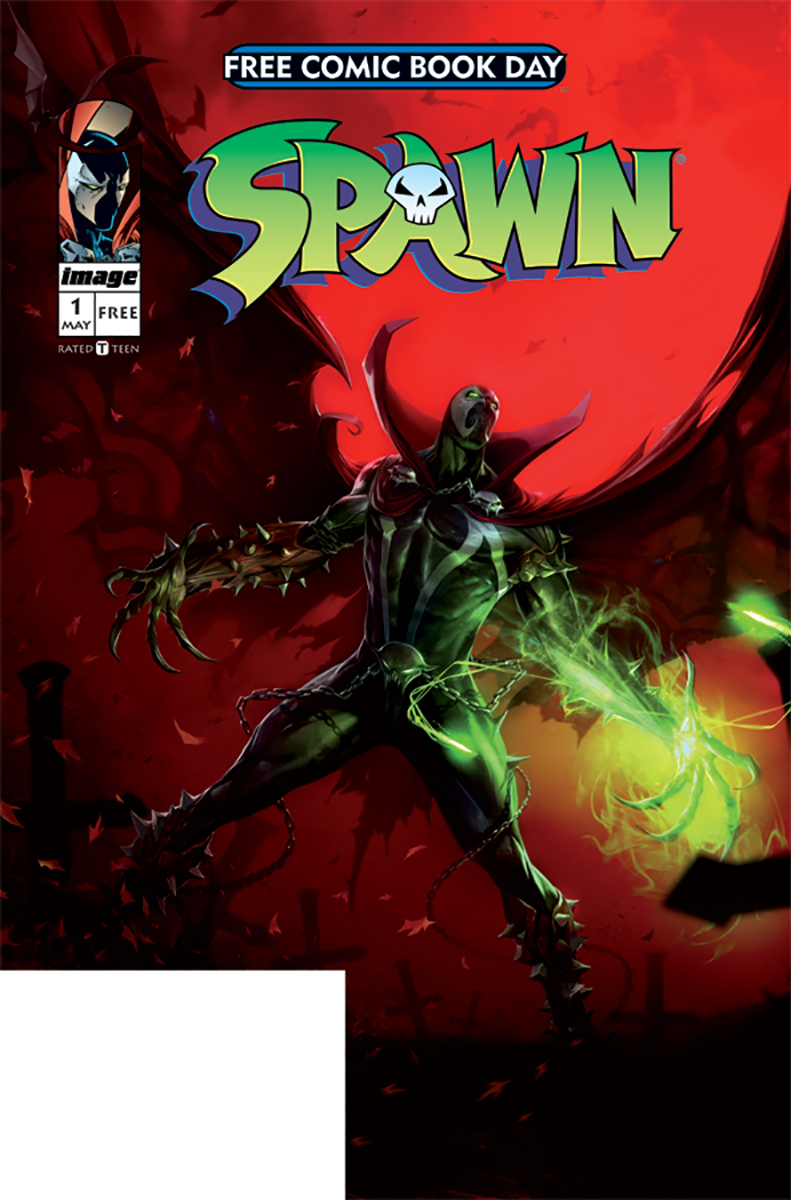 You know I'm not the biggest fan of just reprinting an issue of a comic book for free comic book day I'm a fan of new original content or a piece of something people can pick up soon or right then. However when it comes to Spawn, I can let it slide. with a beautiful new cover by Francesco Mattina, Spawn returns in a reprint of issue #1 from way back when Image Comics first began. If you ever have wondered who Spawn is and what he's all about, or if you're a longtime fan wanting to relive the beginning, take a look even for the art alone because Mattina is amazing!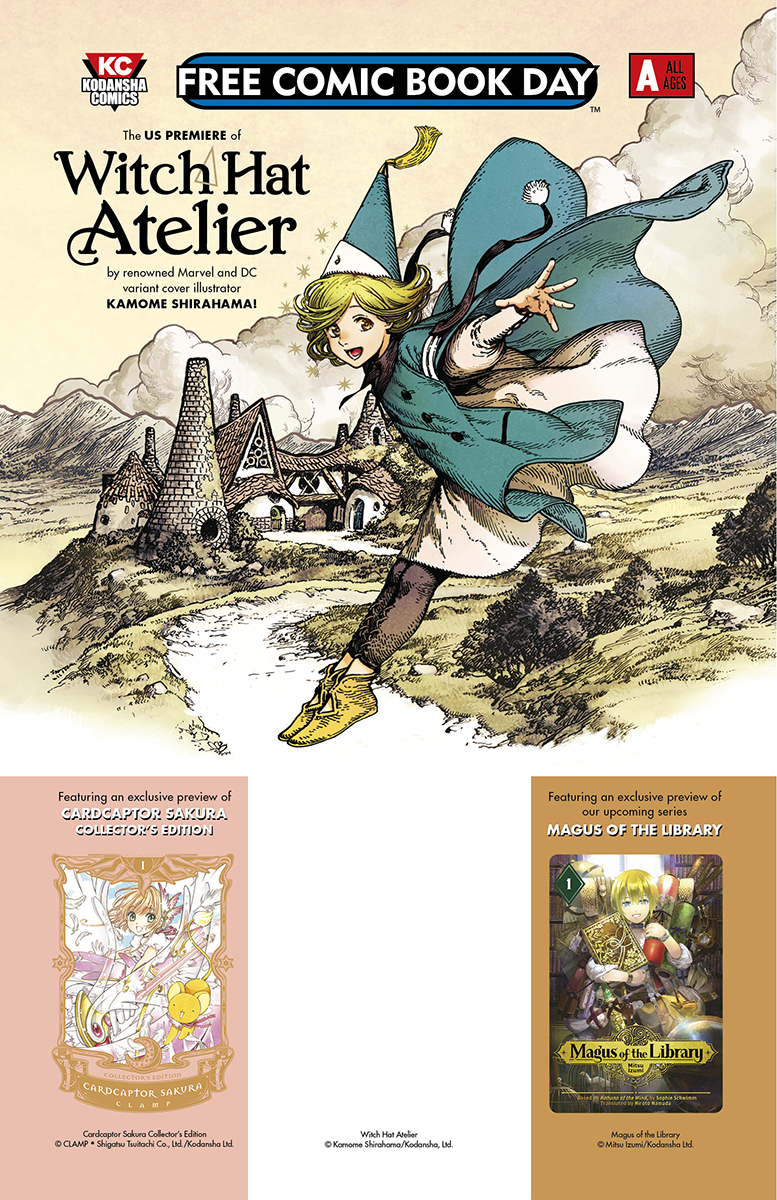 Kodansha Comics brings you an all ages sampler! With stories from the Cardcaptor Sakura Collector's Edition, Magus Of The Library, as well as the US Premiere of Witch Hat Atelier by variant cover artist Kamone Shirahamai. For anyone who has ever wanted to get into Manga, this sampler gives you a look into the type of page layout, storytelling, and amazing artwork that comes from these books. I had only read Cardcaptor Sakura prior to reading this sampler and I'm interested to see where the other two stories lead so I guess my bookshelf is going to get some new editions! If this is the type of reading you enjoy, definitely check it out!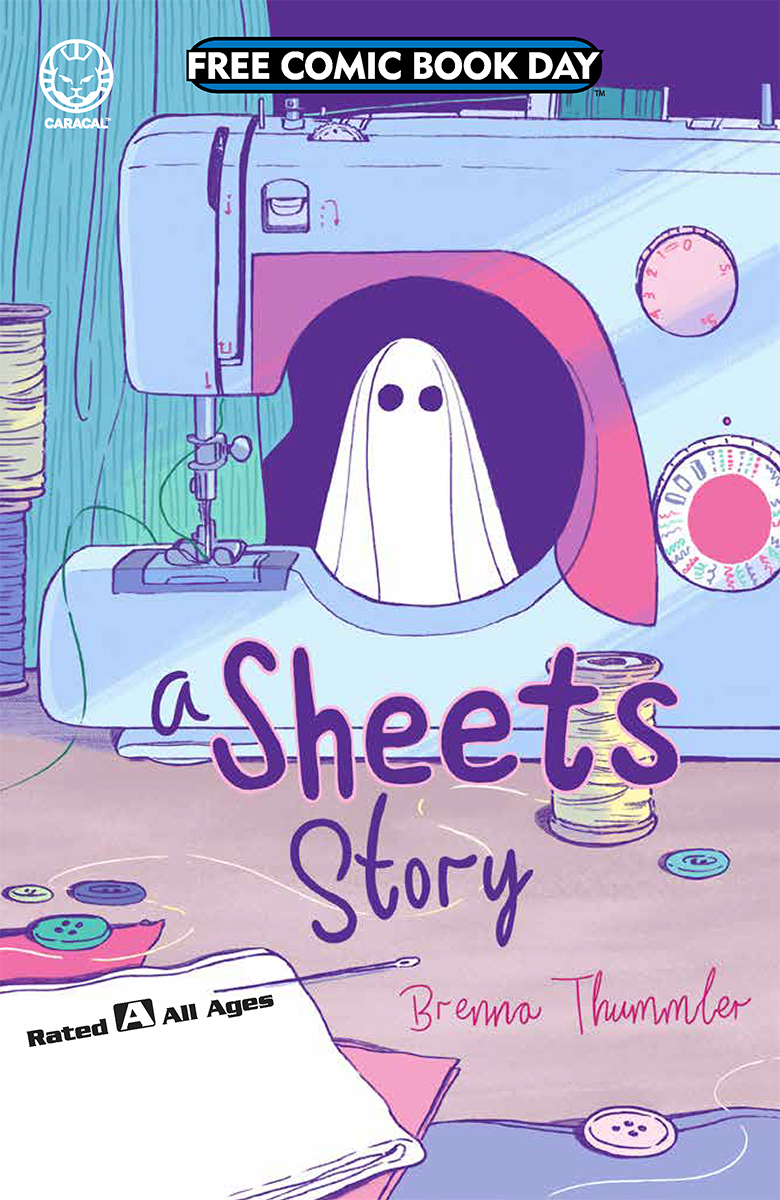 A Sheets Story is an all-new book from Lion Forge's Caracal imprint taking place after OCG Comic Award Nominee for best Indie Graphic Novel, Sheets by Breena Thmmler. This all-ages story about not having to fit in is heartwarming and reminds you that being yourself is what's important in life. This ongoing narrative being done by Thummler continues to be top notch and relatable. It makes the list of recommendations without even a spot of hesitation.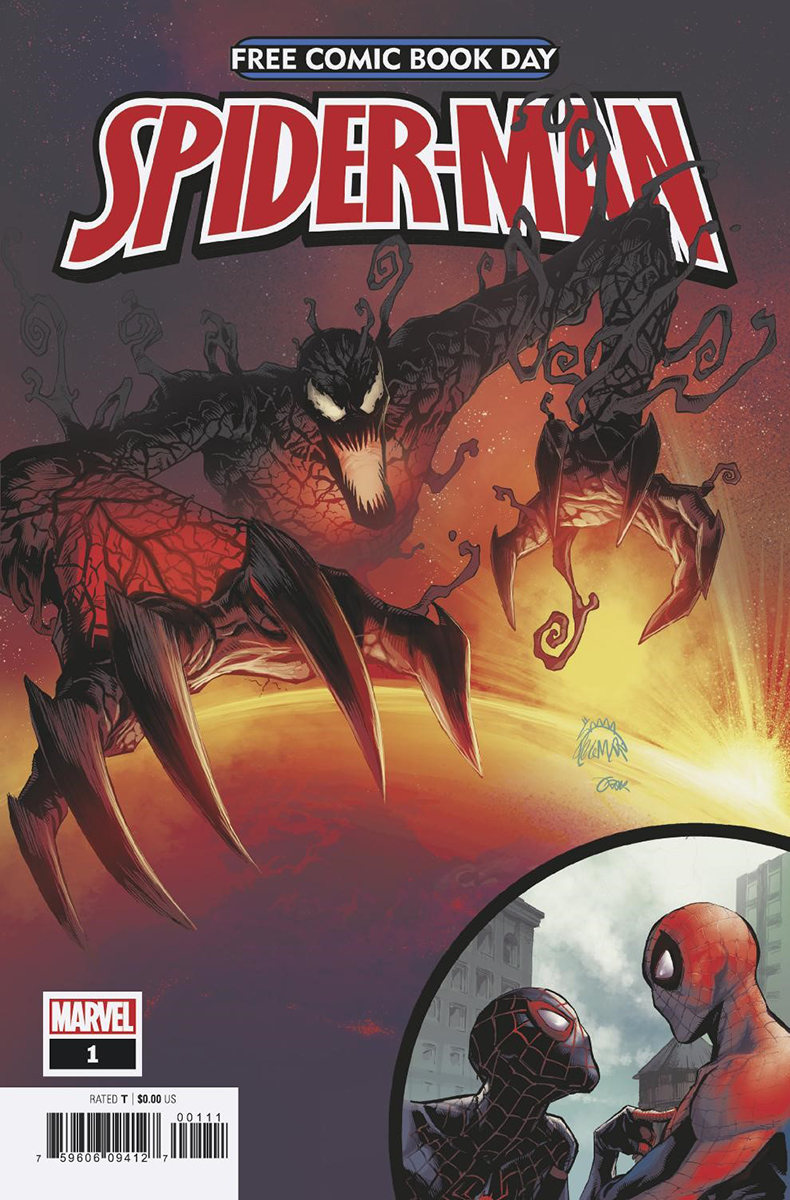 Tom Taylor and Saladin Ahmed cook up the beginning of a brand new story with both of the famous Spider-men in Marvel's Spider-man/Venom preview book. But, Venom is in there too as Donny Cates and Ryan Stegman cause fear to rise as they prepare the Marvel Universe for Absolute Carnage. If you want a look at what's to come in both stories, check out this free book this Saturday!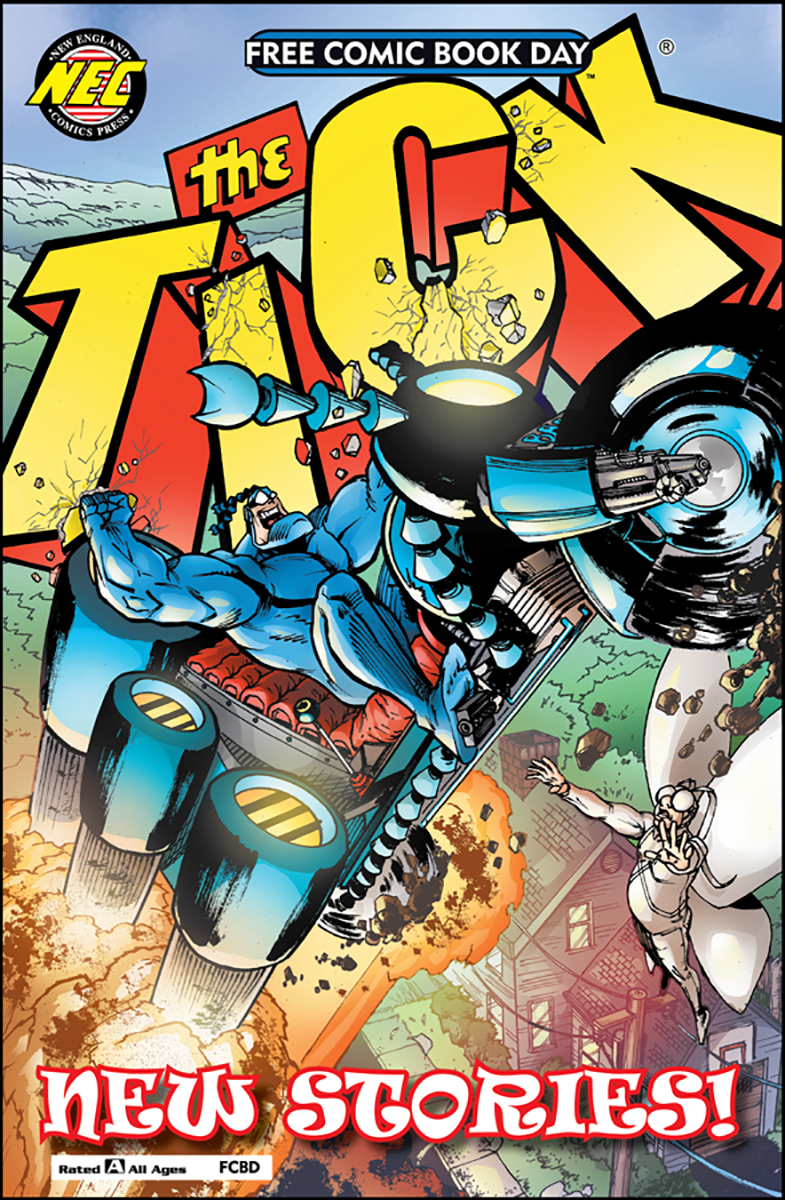 The Tick is getting his 10th free comic book day issue this Saturday! That's crazy he's made it to that many and it's apparently one of the longest running independent comic books! What happens when a fan tries to finish his collection of Tick merch with Tick and Arthur themselves? An interesting story is in these pages full of laughs and weird happenings and even some fun costume swapping and the return of the Tick cycle? What? If you're a fan of the Tick, its worth adding to your collection instead of the heroes!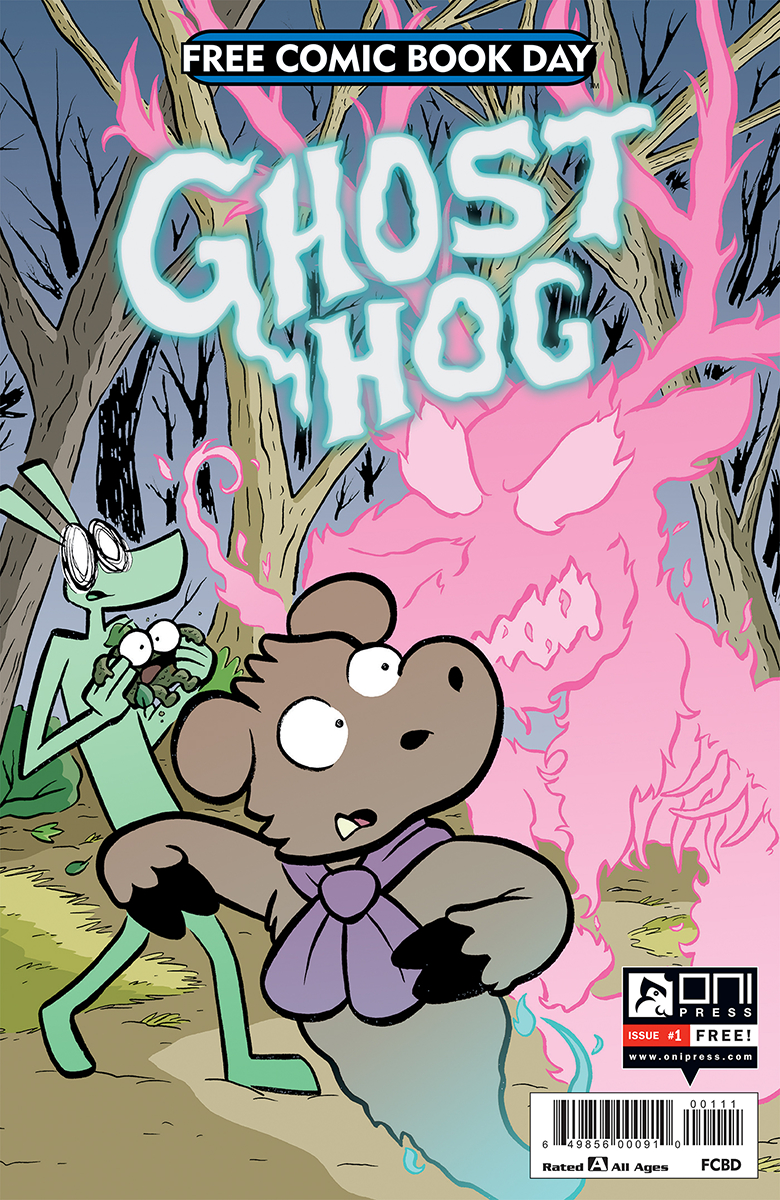 Comics are weird, but sometimes you forget how weird when something like Ghost Hog comes around. Truff is a Hog who after dying and wanting revenge on the hunter that killed her wants revenge. But when a Demon threatens her family and village, she has to make a choice of what matters more. Revenge or those you love? It's a cutely drawn story that I wouldn't say is all ages but it's marked as such. Its a fun read for sure but I do think it should be marked for a middle schooler and up audience in case a small child is wondering what in the world a mountain demon is. If it does interest you I still say give it a quick read.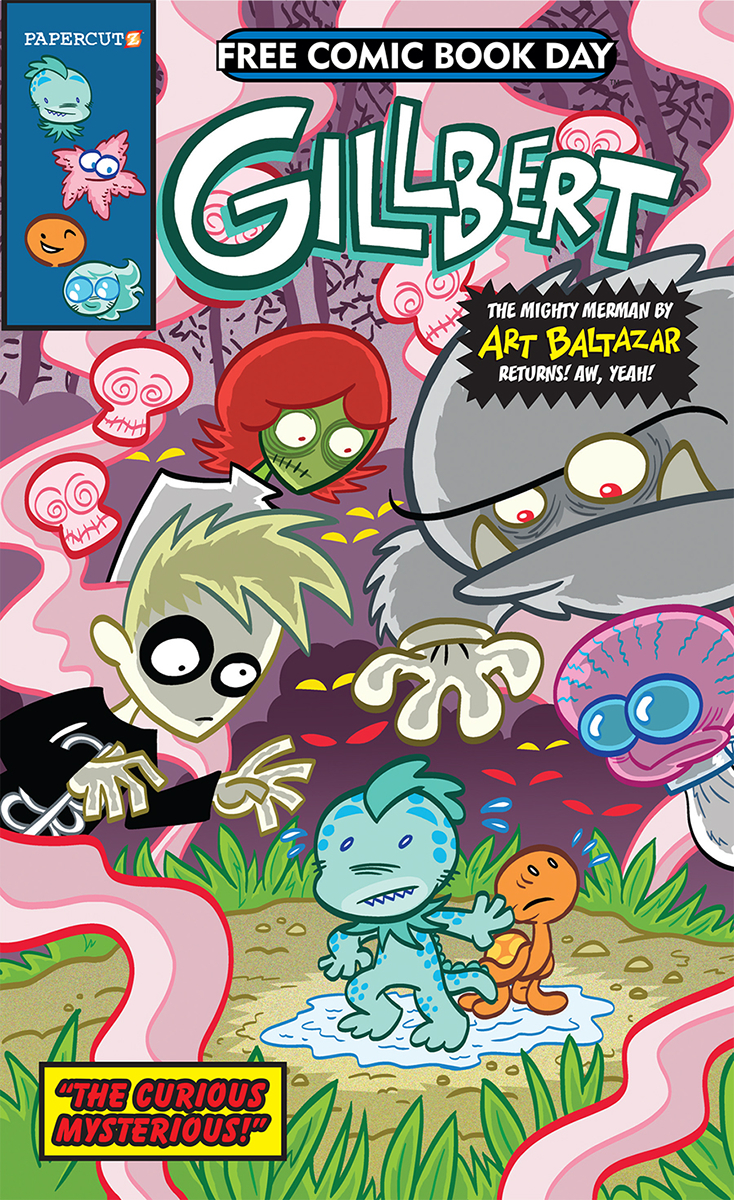 Now, this is a book any kid can enjoy. Gilbert lives in the kingdom of Atlanticus…Okay, and one day the kingdom is filled with messages in bottles from an unknown place! So Gilbert and his friends Sherbert and Anne set off to find out where all of them are coming from. With vibrant colors and a few chuckles here and there, Gilbert will make any young undersea adventurer happy the read it. So give check it out!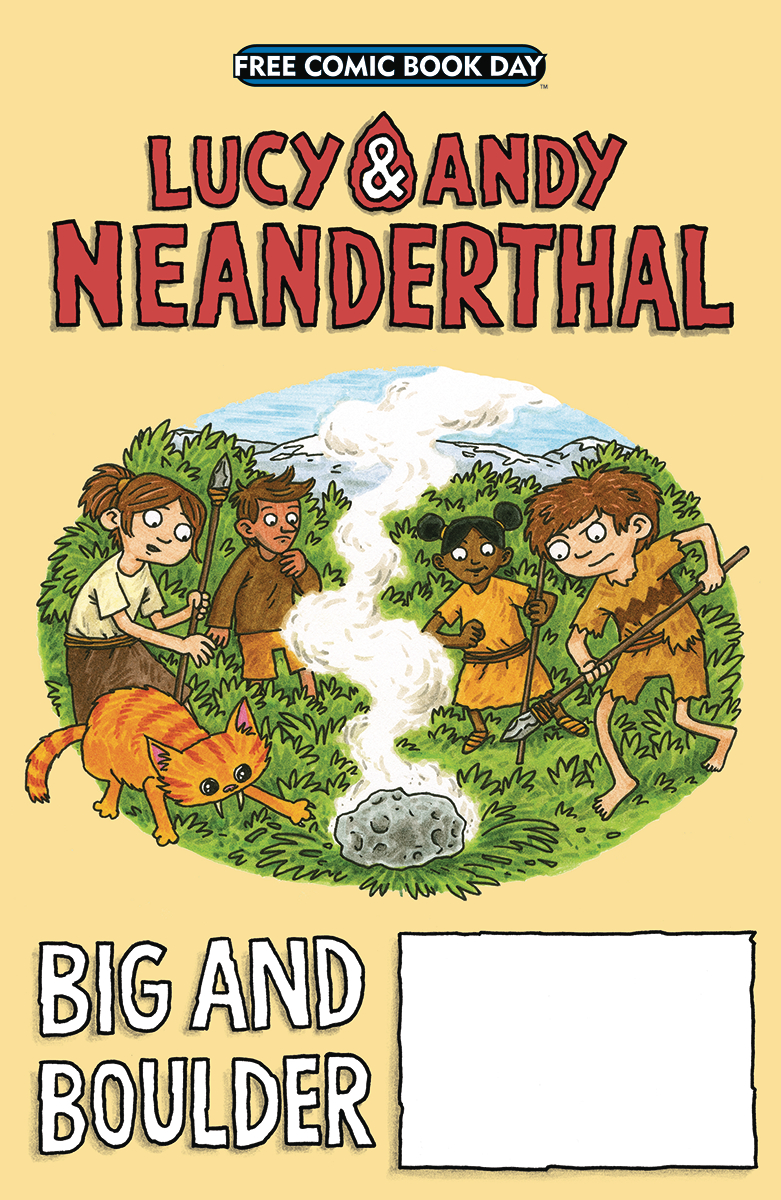 Even if caveman times, cavekids can have amazing adventures with their imagination and not even know it. Andy & Lucy Neanderthal come across a meteorite with their friends and they think it has magic powers. It's an adorable short story that reminds you that imagination is important for kids but also at the end teaches you about the science behind Meteors. Kids will get a kick out of it. A lot of these titles that are geared more for children are really well written and show that kids can have fun and engaging comics.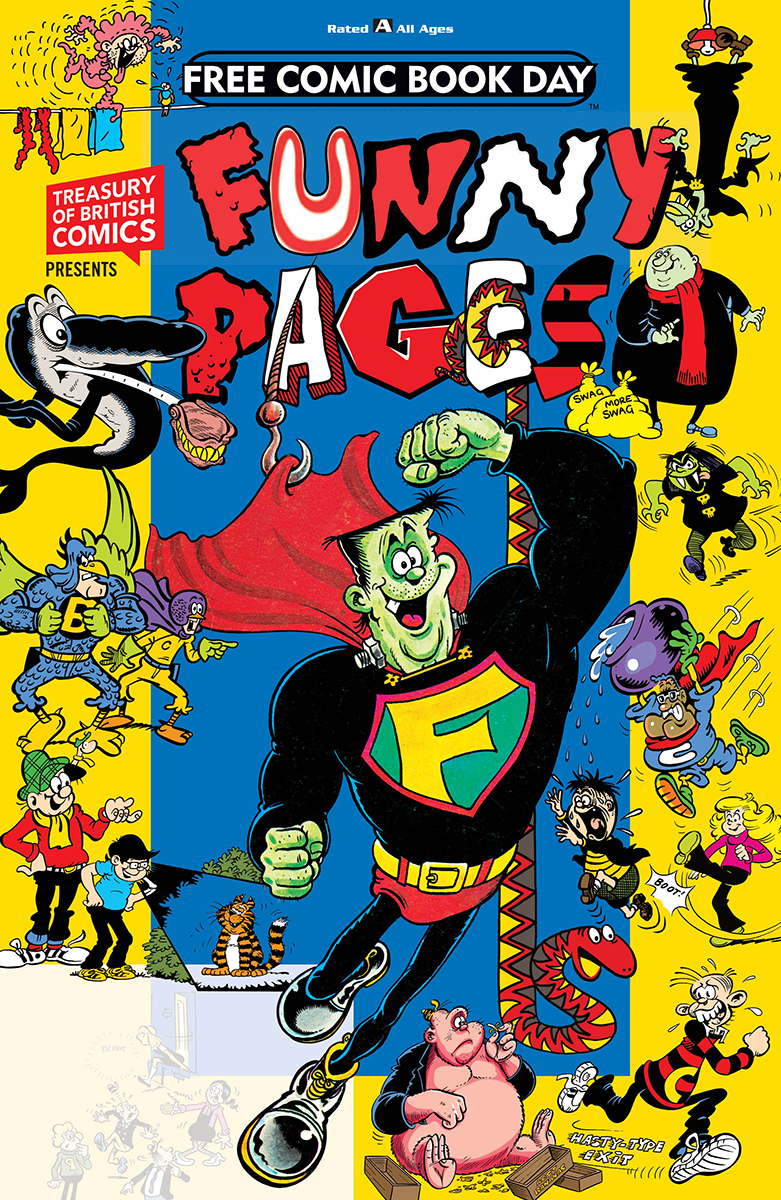 Treasury of Britsh Comics continues that trend with Funny Pages. a giant collection of old school funnies that are delightful short reads that'll make you burst with laughter. Honestly, I sat here looking back at it and was giggling as I wrote this. Comics don't always have to be kick butt or scary, they can just be funny. and that's okay. So if you want a good laugh, I give this collection a thumbs up!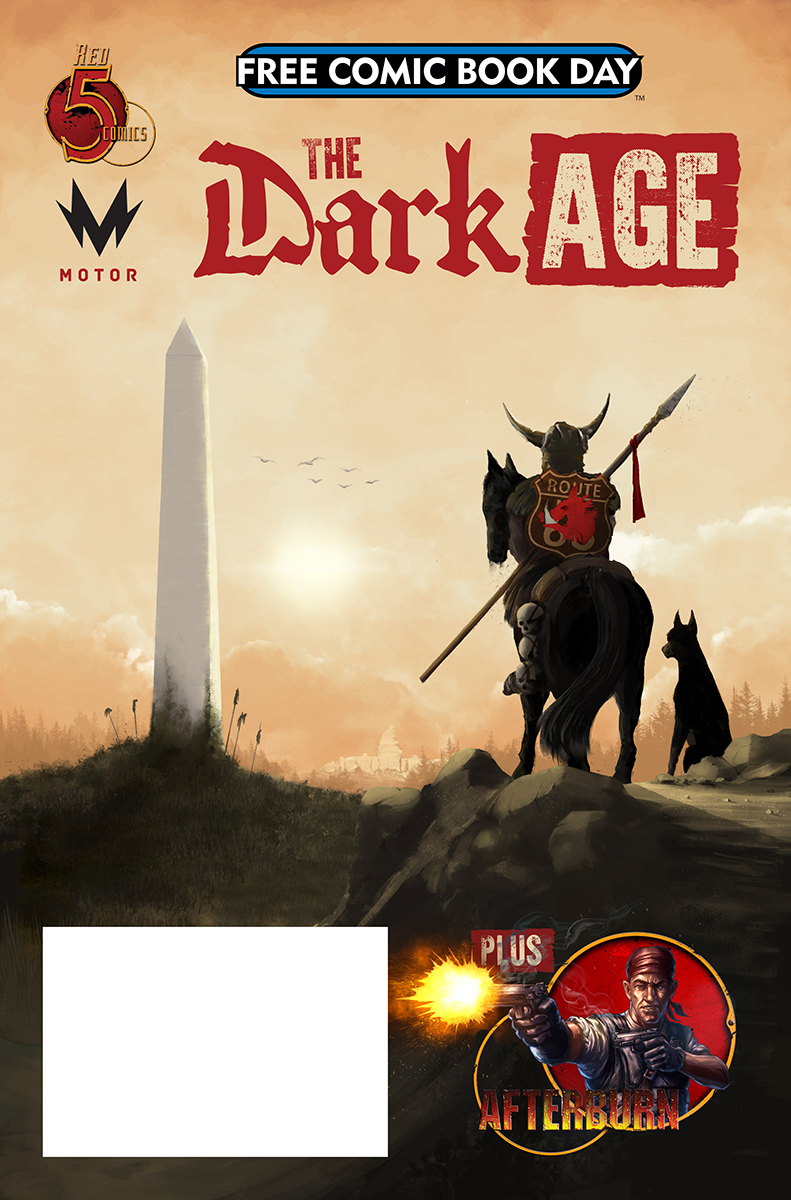 Red 5 Comics has been gaining popularity recently and I finally saw why as I took a look inside the pages of Dark Age and Afterburn One Shot. Dark Age which is coming this July to your local shop, is a look at a world where every metal on earth all at once became worthless reducing the planet back into…well a Dark Age. It's a strange concept but what the creative team looks to be doing with it might warrant a pickup and review from me in the future. In the pages of Afterburn, a Solarflare destroys half of the earth rather than just the metal like Dark Age. Now there are treasure hunters trying to scavenge what's left of the burnt parts of the planet. Both stories are really good starts for their respective series and apparently, Afterburn is getting a movie? So this might be worth the look if you're wanting in on some brand new stories from Red 5.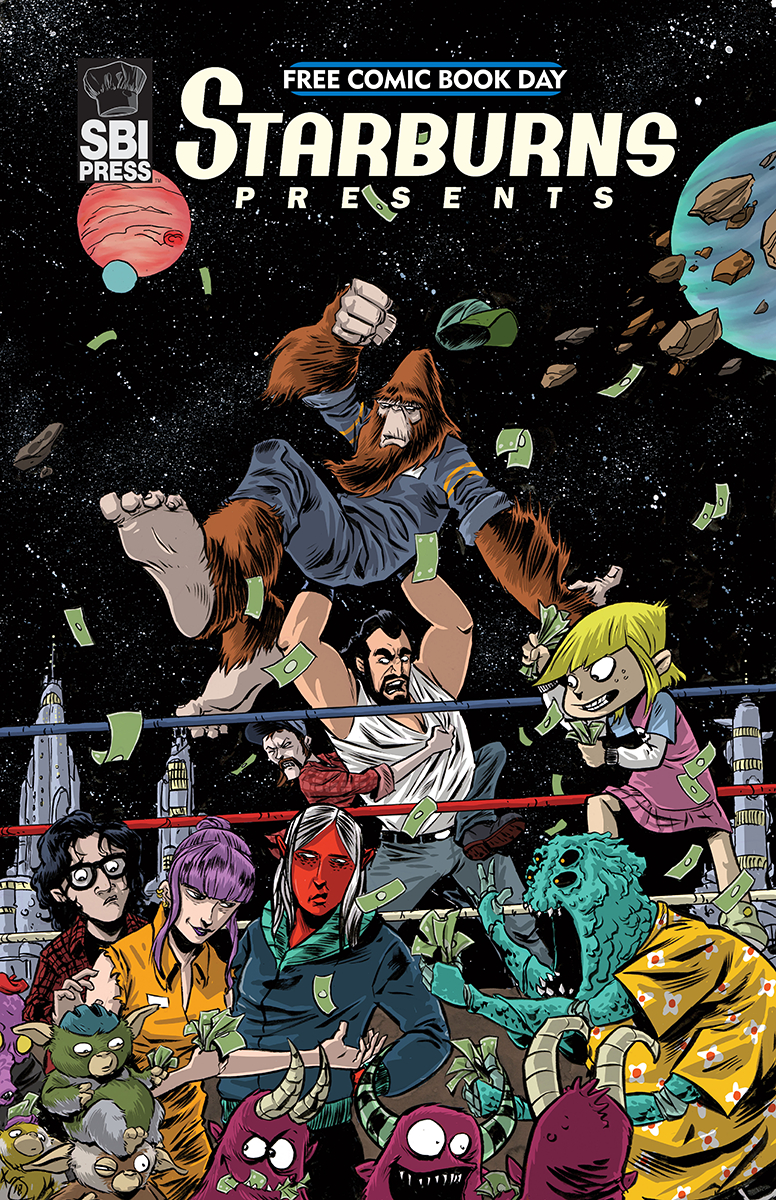 SBI PRess decides to give you a giant taste of everything they offer in one giant sample titles Starburns Presents. From a whole planet of wrestlers to a Sasquatch driving fast, there's a lot of weird antics going on in these stories which goes to show you there are comics out there for everyone. From Aliens to Gremlins there are all kinds of things going on in this strange books. It wasn't my favorite out of all of these but it did make me laugh at the absurdity. Gotta say Planet Wrestletopia wins for the best premise out of all of these.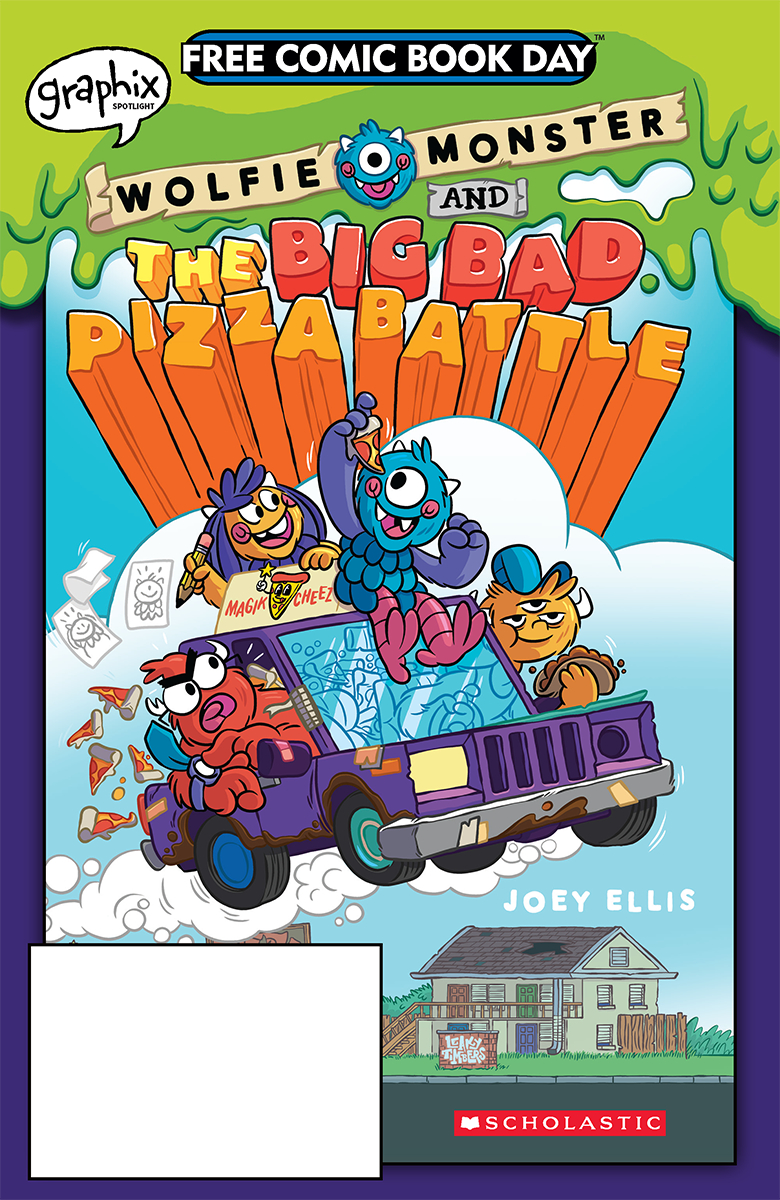 Another fun one for kids here is Wolfie Monster and The Big Bad Pizza Battle. The story goes that a bunch of monsters own a pizza joint. And its in danger of being bought by I think a Dragon to turn into a juice store? It is the cutest little thing of a monster just wanting to sell pizza to the world with his family and Its not the best but I think a lot of kids will enjoy it. Colorful art and funny jokes is an easy way to win points and they won them there.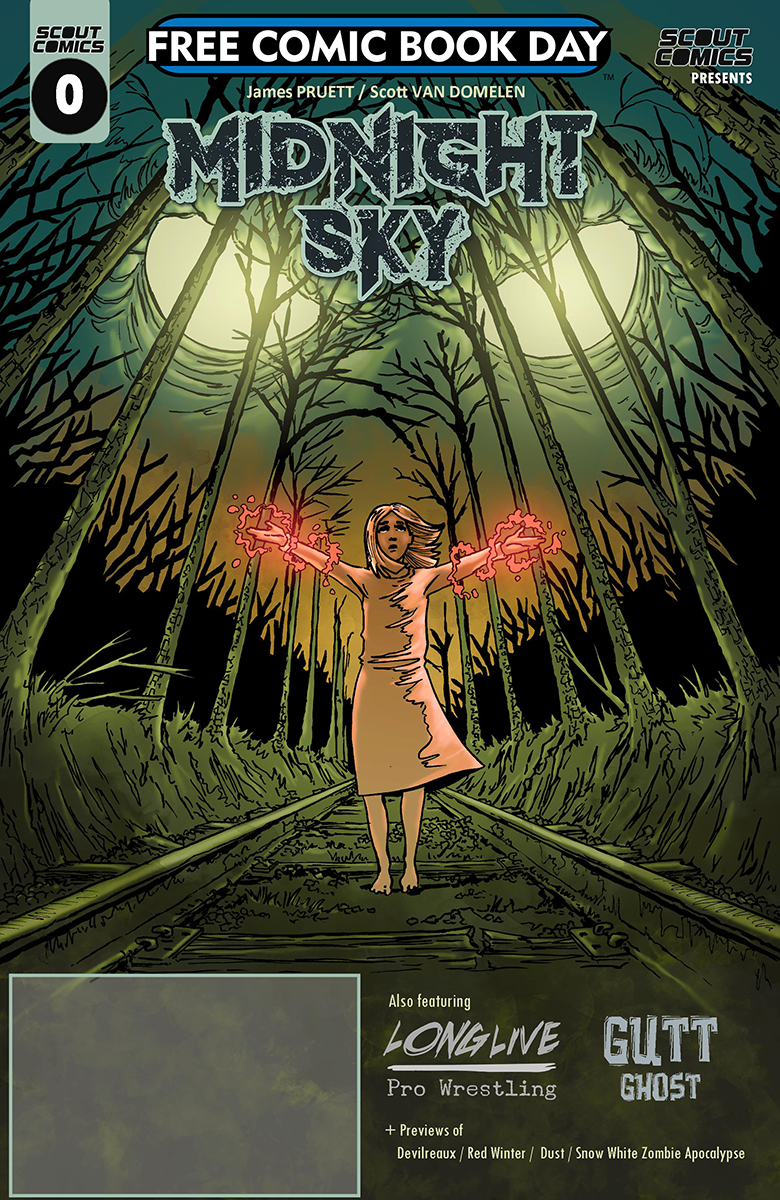 Scout Comics gives us a look at 3 very different stories. Midnight Sky is about a mother whose son was abducted and replaced by aliens, Long Live Pro Wrestling is a short little thing about the corruption and issues sports and business can have, and Gutt the Ghost is about a poltergeist that ate someone 3 years prior but is really hungry again? That last one is a tad weird but if you've heard of Scout Comics and wondering what all they publish, there's a full list of all their great titles in the back so pick this book of if you have wanted to look into what they're about.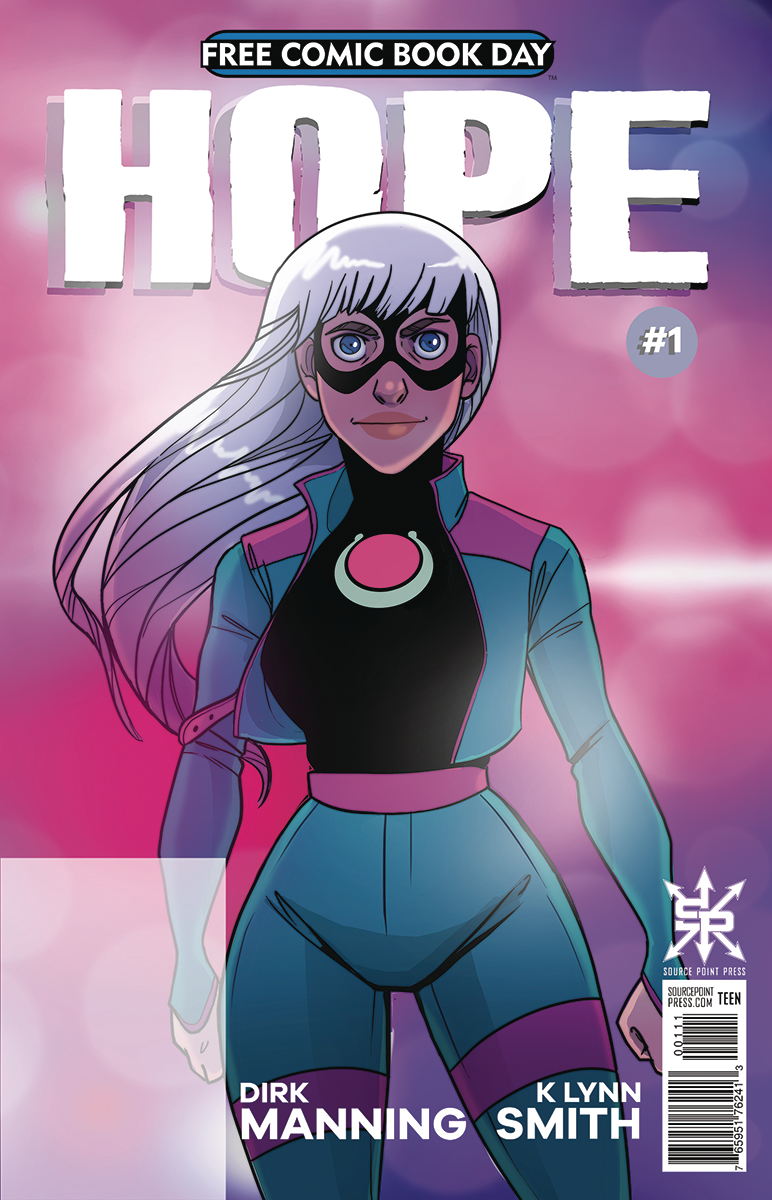 This ones gonna be a bit bias because I love the author so apologies in advance. Hope #1 is awesome. From writer Dirk Manning of Tales of Mister Rhee and Nightmare World with art and lettering by K. Lynn Smith, Hope is the story of a mom and wife who has to hide her identity as a superhero to protect the ones she loves. That as we know with any superhero can come at a price and that price comes to collect. It's a great start and anyone who wants a well written and beautifully drawn story about a superheroine should pick this up!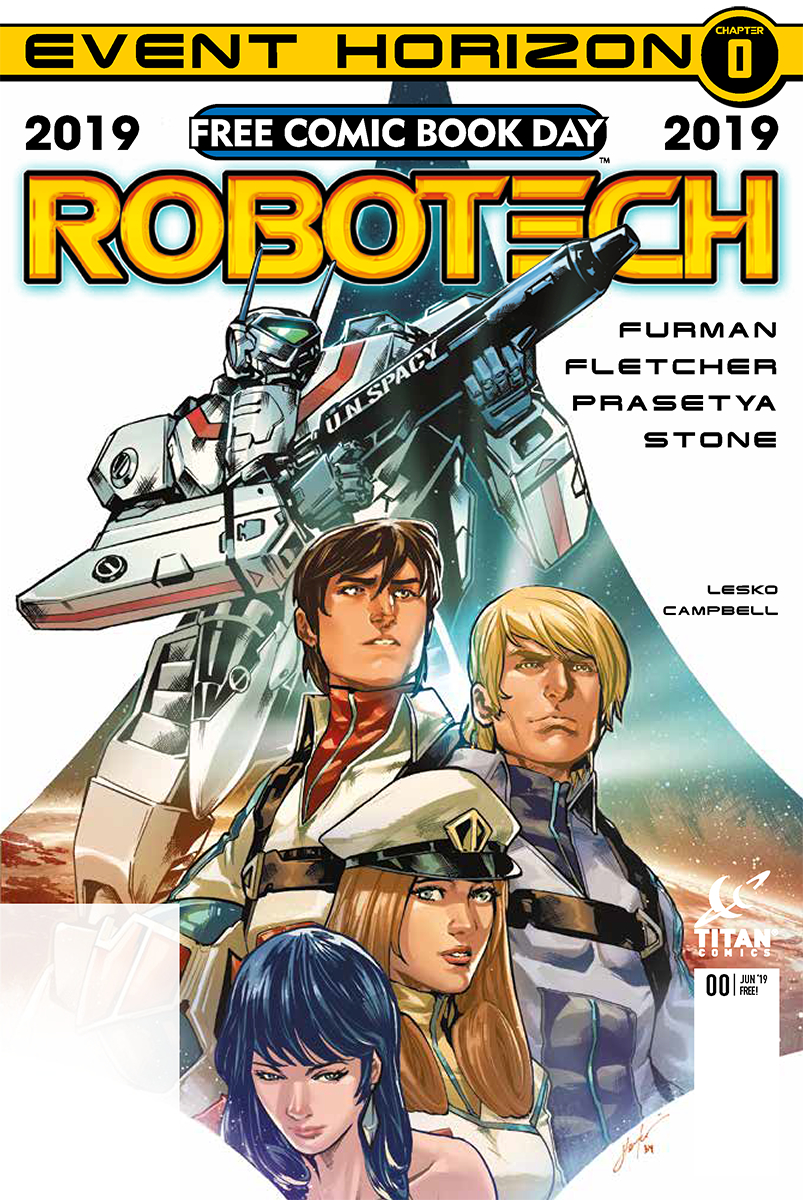 Titan Comics recently took a stab at reimagining the classic Robotech for a new generation of readers and as they prep for a new event, they want to show you it's worth your time and I think they succeeded…at least for me. I don't know I like fighting robots so again I'm biased. If you are like me though, I really think you should turn the page and maybe even subscribe to this series.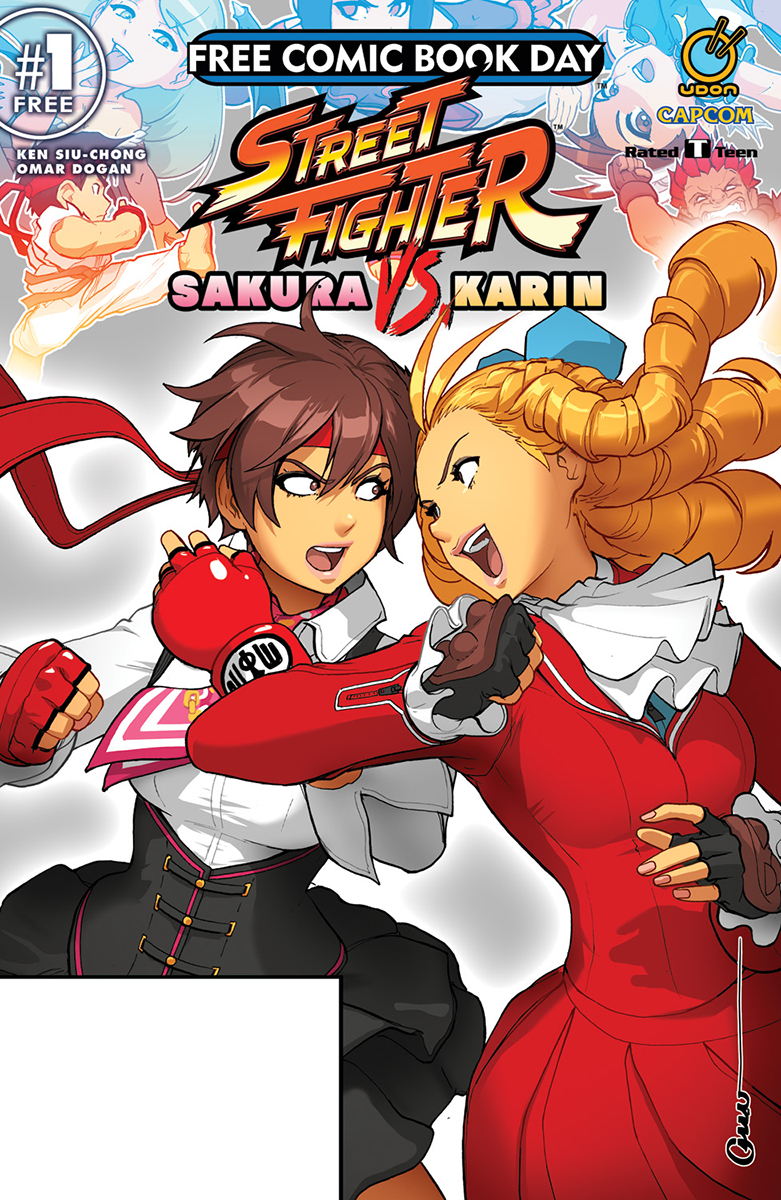 So confession I've never played Street Fighter. I was always a Mortal Kombat kid. So as I read Street Fighter Sakura Vs Karin, I find myself lost and confused. From what I've read these are two fan-favorite characters but as an outsider looking in there was little explanation and little for me to grab onto. The art is very well drawn and the rivalry on display is somewhat entertaining I will give it that though. If you're a fan of this series of games I say give it a look but for me, it wasn't much of a good read.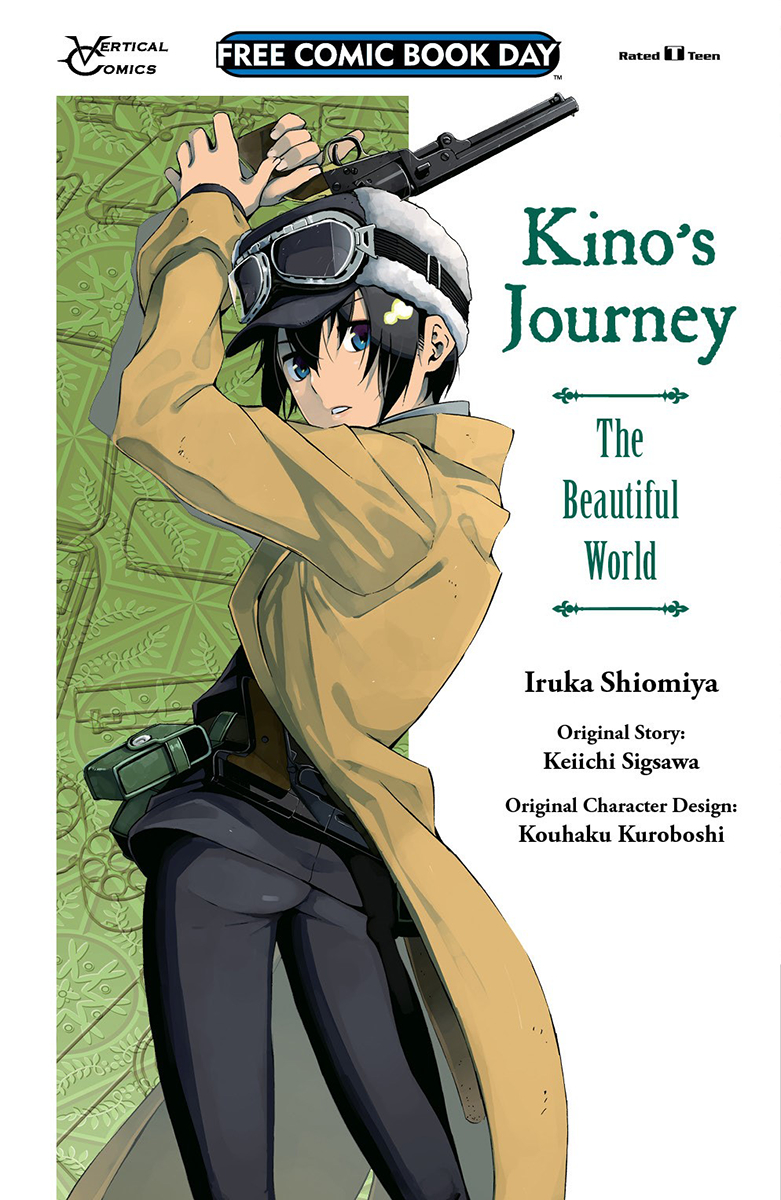 Kino's Journey is a breath of delightful are in all these titles. A young boy and his talking motorcycle go from many different worlds where they only stay for 3 days. To them that's enough, Kino really doesn't know why he keeps traveling and this short piece of a bigger story almost has me ready to invest in manga again. I say give this a look if you're into manga because its a really good little book.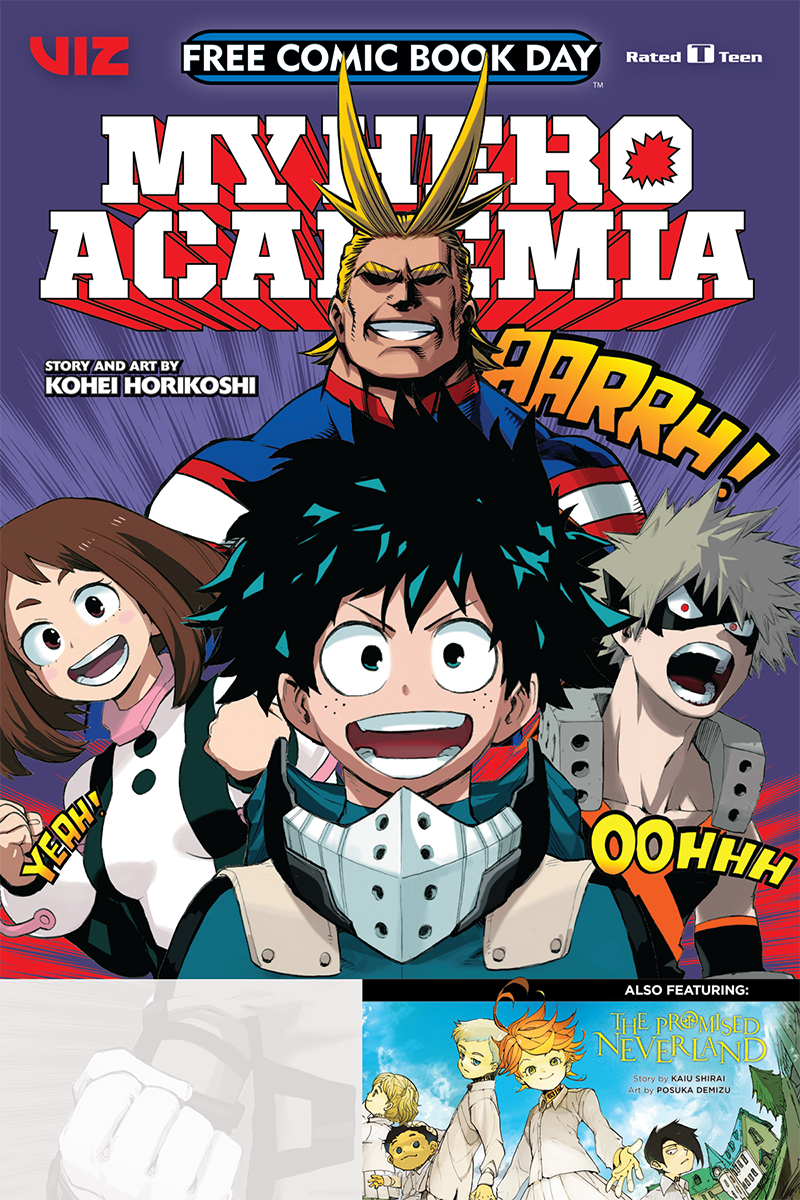 I've been an outside fan of My Hero Academia for a long time never having time to watch the anime. This story is what is a good chunk of the world had superpowers and in that same world, the governments began policing, training, and even sponsoring heroes? It's a great story full of heart, rivalries, and overcoming weakness when you're not the strongest. And The Promised Neverland is a manga about orphans finding out the truth about their home. Sooner or later I'll catch up on My Hero and The Promised Neverland is a nice little thing for those who enjoy that type of story I definitely recommend you look up this double packed issue from Viz Media!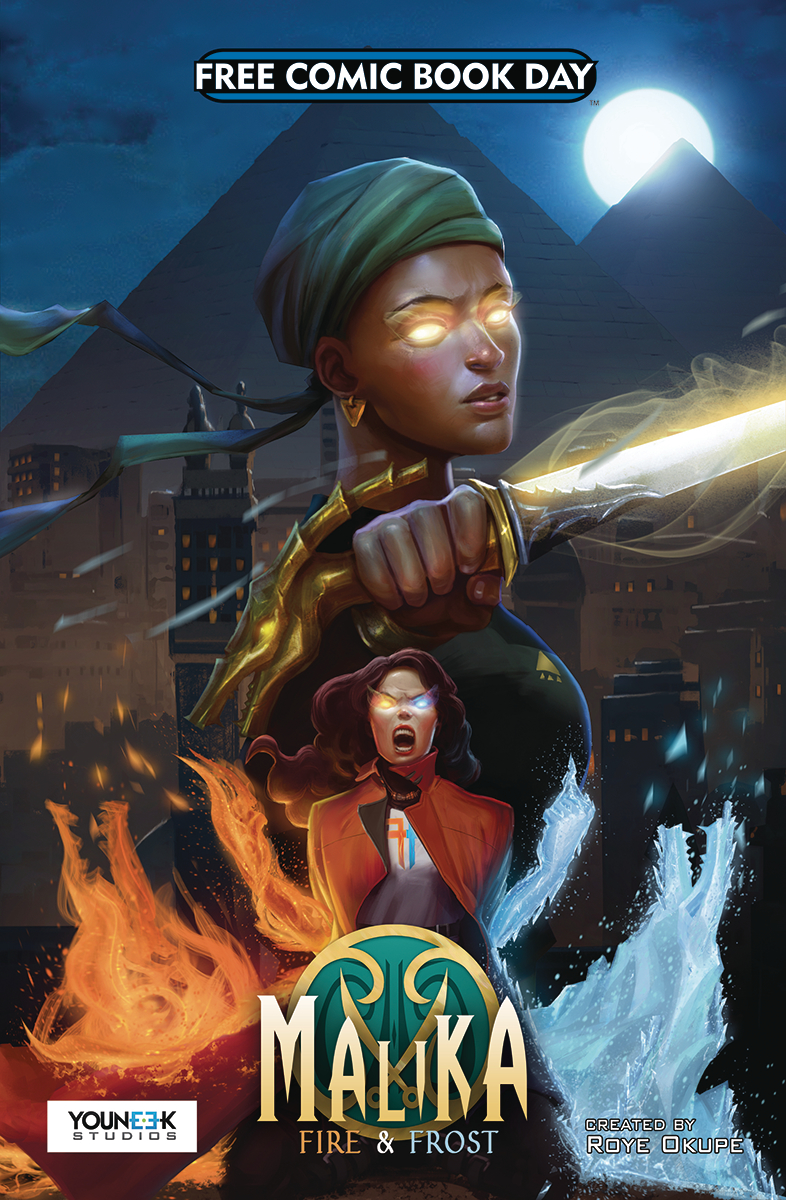 Egypt, my favorite land of mythology, Dragons, one of my favorite mythological creatures? This book was made for me. Malika Fire & Frost shows a woman going to Egypt to battle evil and retrieve an ancient stone with the power of the previously mentioned Dragons. This was a very cool read and was full of mystical powers and some epic fights. Youneek Studios has put out a great book here and like many of these books has my pull list growing more and more.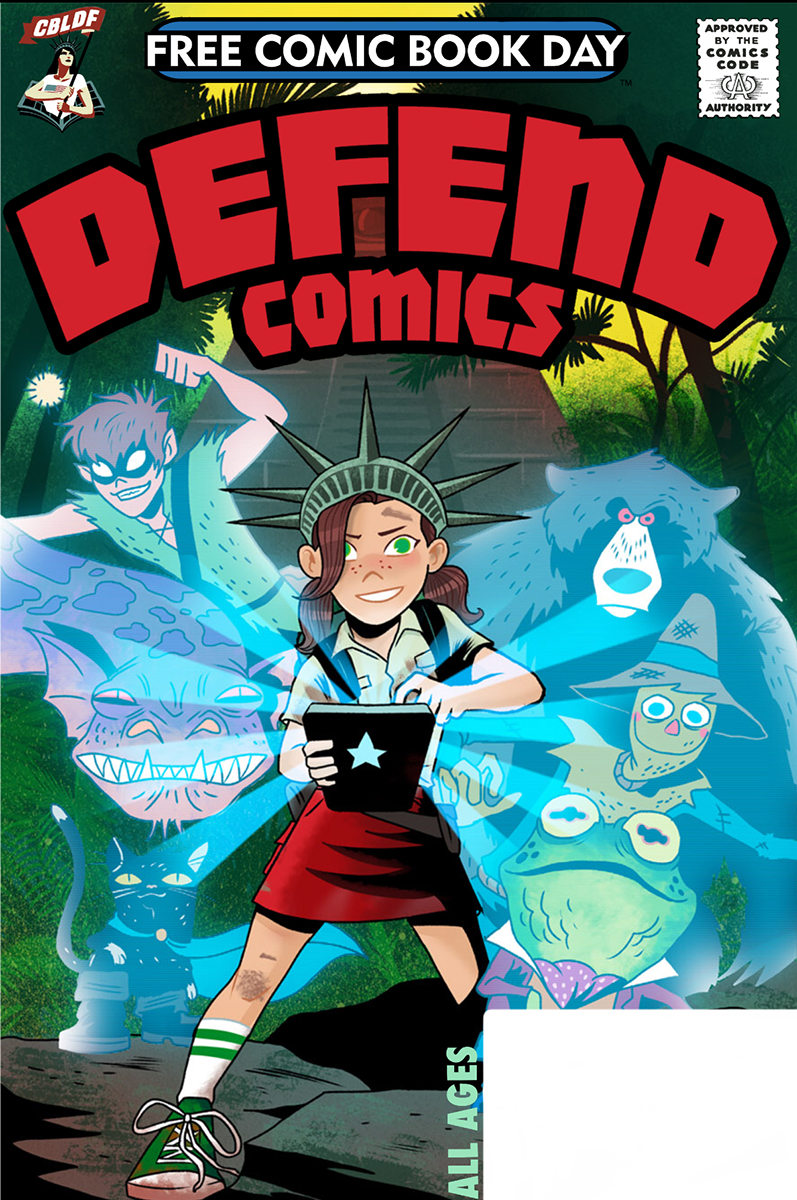 The Comics Book Legal Defense Fund is also releasing an anthology of previews for some upcoming graphic novels Called Defend Comics! Stories of friendship, Horror, and mystery abound in these pages with all different types of art styles. The CBLDF deserves the support and it's amazing that they're giving creators the ability to showcase their talents here. Out of all of the titles talked about here, I see this one as one of the most important. Please check it out.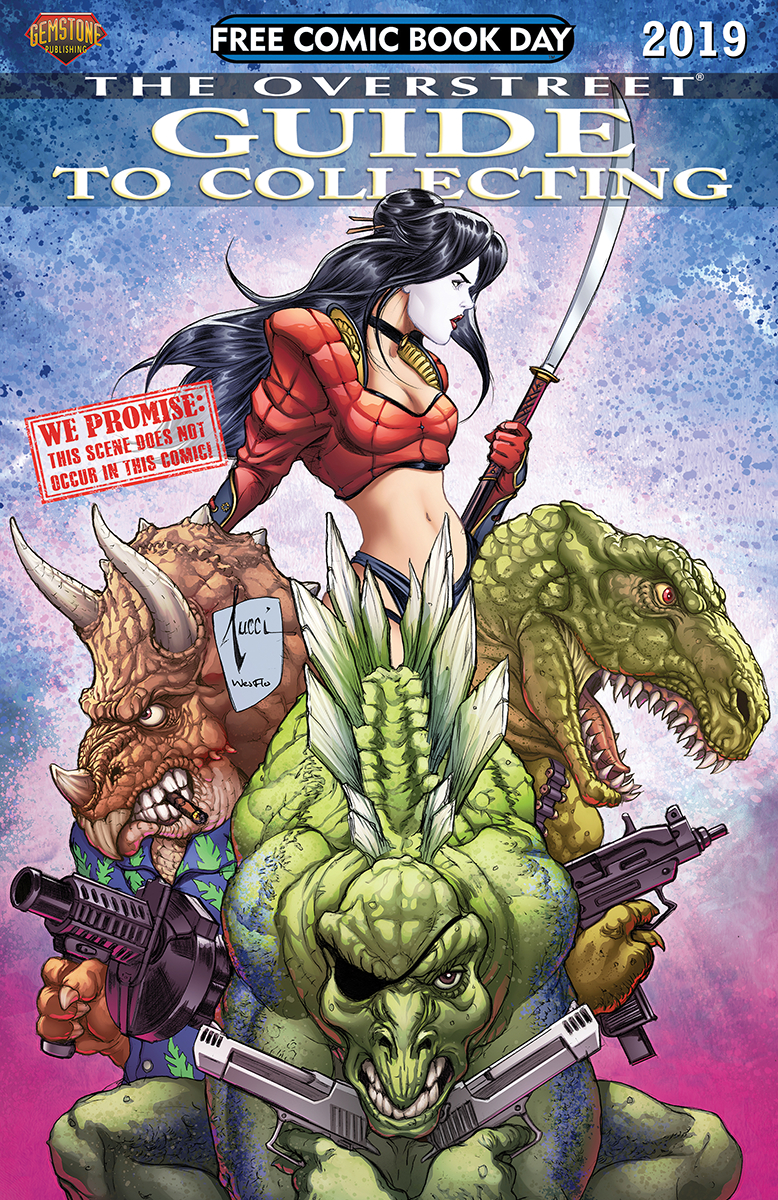 And finally, the good people that put together the Overstreet Price Guide, the big fancy seasonal book that tells you how many comic books are worth, bring you 2 great things. A short little PSA about why Free Comic book day is important, and then a Tribute to the great Stan Lee. This was probably my favorite title out of all of these for the cheese factor of the PSA and the tribute to one of the fathers of comic books. One of the reasons why so many of us went and saw Avengers Endgame this past weekend. If you pick up any of these, pick up this. It seems inconsequential but it reminds you that comic books are a medium for everyone. Please go support your local store this Free Comic Book Day because you may get these titles for free, but they don't. They pay money so you can enjoy the culture and the amazing stories. Buy some single issues, by a Graphic Novel while you're in there. Support your local comic book shop. Thank you for checking out this article and loving these amazing stories we all read each and every day.