Free Comic Book Day Is Saturday May 4th! Available Titles from Gold Sponsors!
Free Comic Book Day is one of the best days of the year for the comic book industry. It's an amazing opportunity to bring new comic book fans into the fold of the stories being told by hardworking creators. It's also a day for these creators and their publishers to show their upcoming releases to the public as well as reprint stories from the past to show what they're about for the fans. So here is a look at the Gold Sponsored titles that will be available at your local comic shop this Saturday!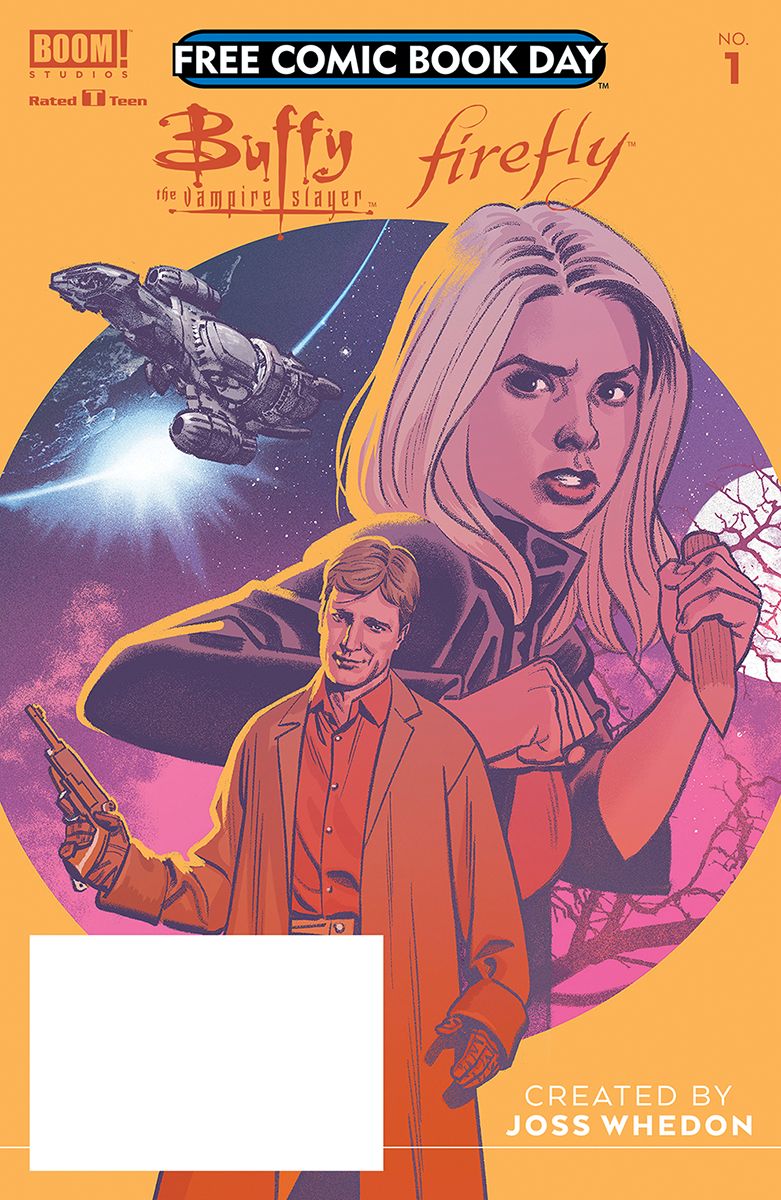 Coming from Boom! Studios is a look at the Whedonverse they've been creating with their recent relaunches of Firefly and Buffy The Vampire Slayer. In a modern retelling of Buffy and her friends' battle against the forces of darkness, they come across an evil under the high school. If you're a fan of the original television show you'll love the return to the beginning, the humor and the action included in this taste of the current relaunched series! In the case of Firefly, I have never seen the show, but the writing by Greg Pak in this short excerpt of the series makes me interested in this Sci-fi adventure! So check it out!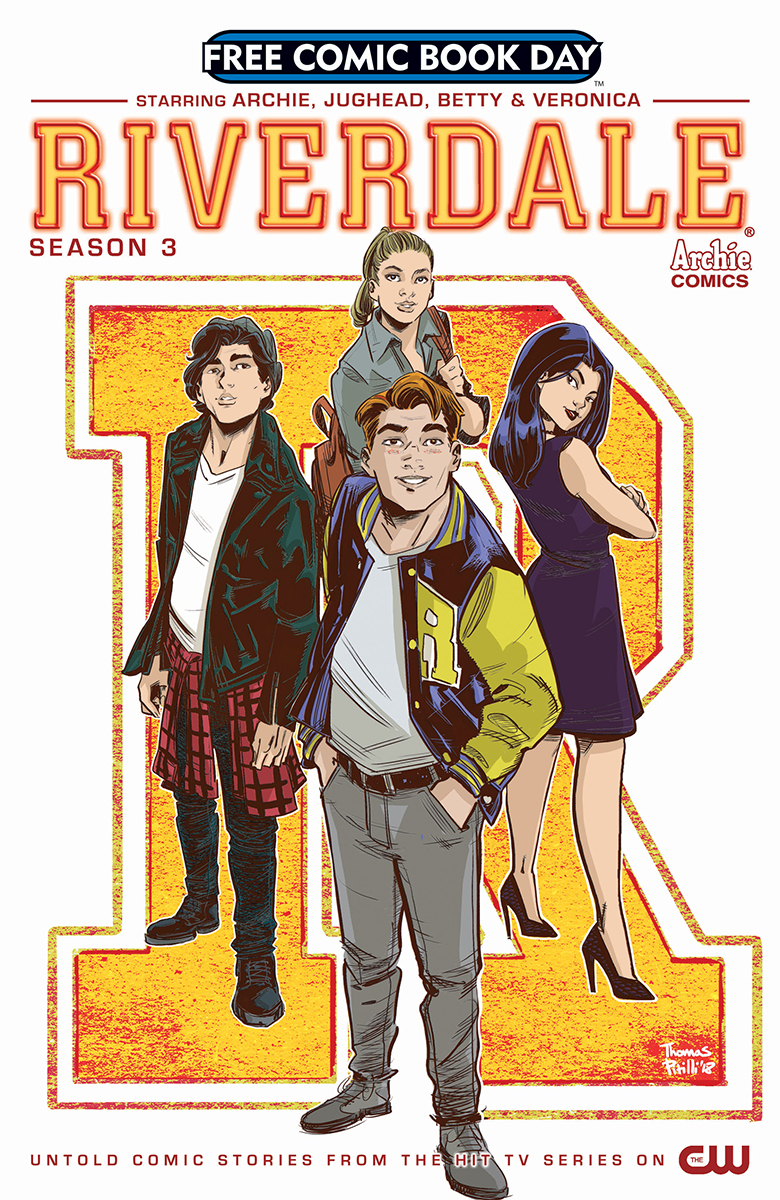 For all fans of Riverdale, This preview of the current series from Archie Comics gives you a look at this more drama filled version of the original Archie series. Major fans of the show will love this series as it takes place between the episodes of the show. This title, along with the brand new Sabrina series, show that Archie Comics is serious about bringing more intriguing stories to the table beyond the ongoing comedic adventures of Archie and the gang.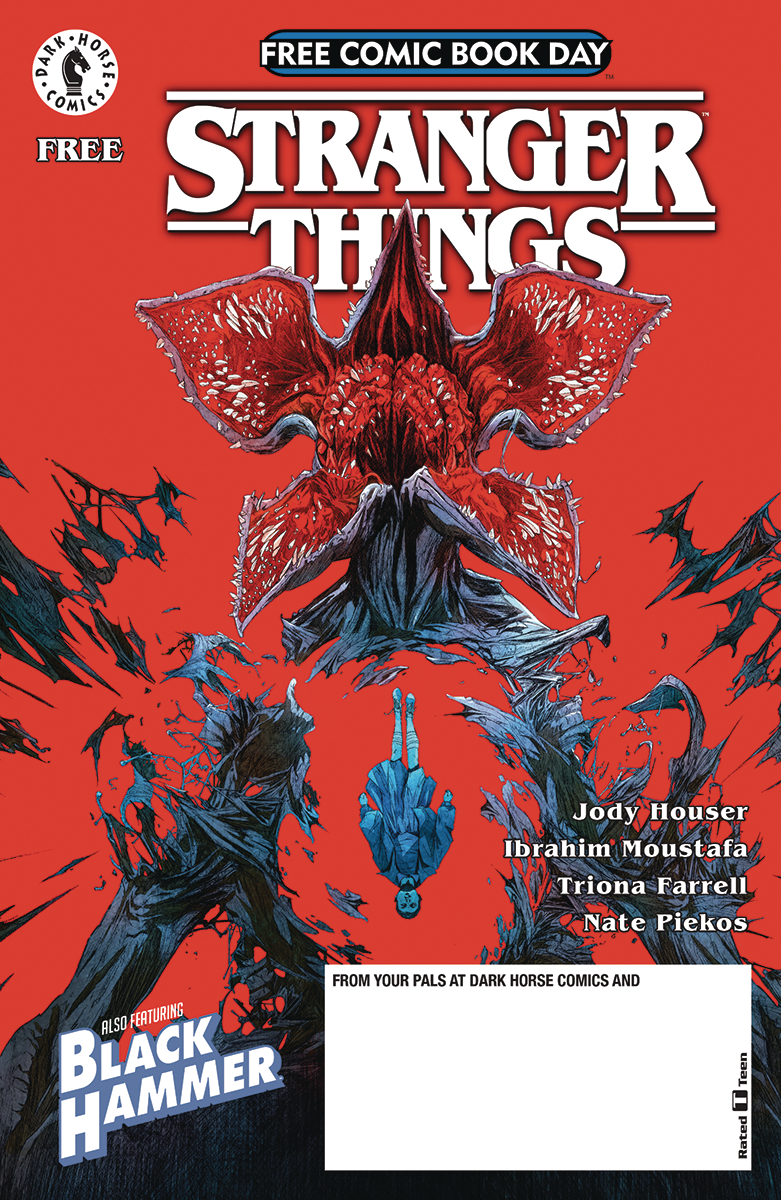 This double feature from Dark Horse comics gives us something for me and something for you. For you fans of Stranger Things comes Dark Horse's newest series taking place during the running of the series as Eleven and Demogorgon go missing and  the kids work to get the band back together for more adventures! For me and all the Black Hammer fans we get a brand new story from the world, we all love as Jack Sabbath arrives in the shack if Madam Dragonfly and we gain new knowledge about him as he learns what his fate it in helping the story of the main series progress. if you have wanted to check out Black Hammer this is a good way to look into it and if you're a Netflix binger who has seen all of Stranger Things you'll love this peek at the new series!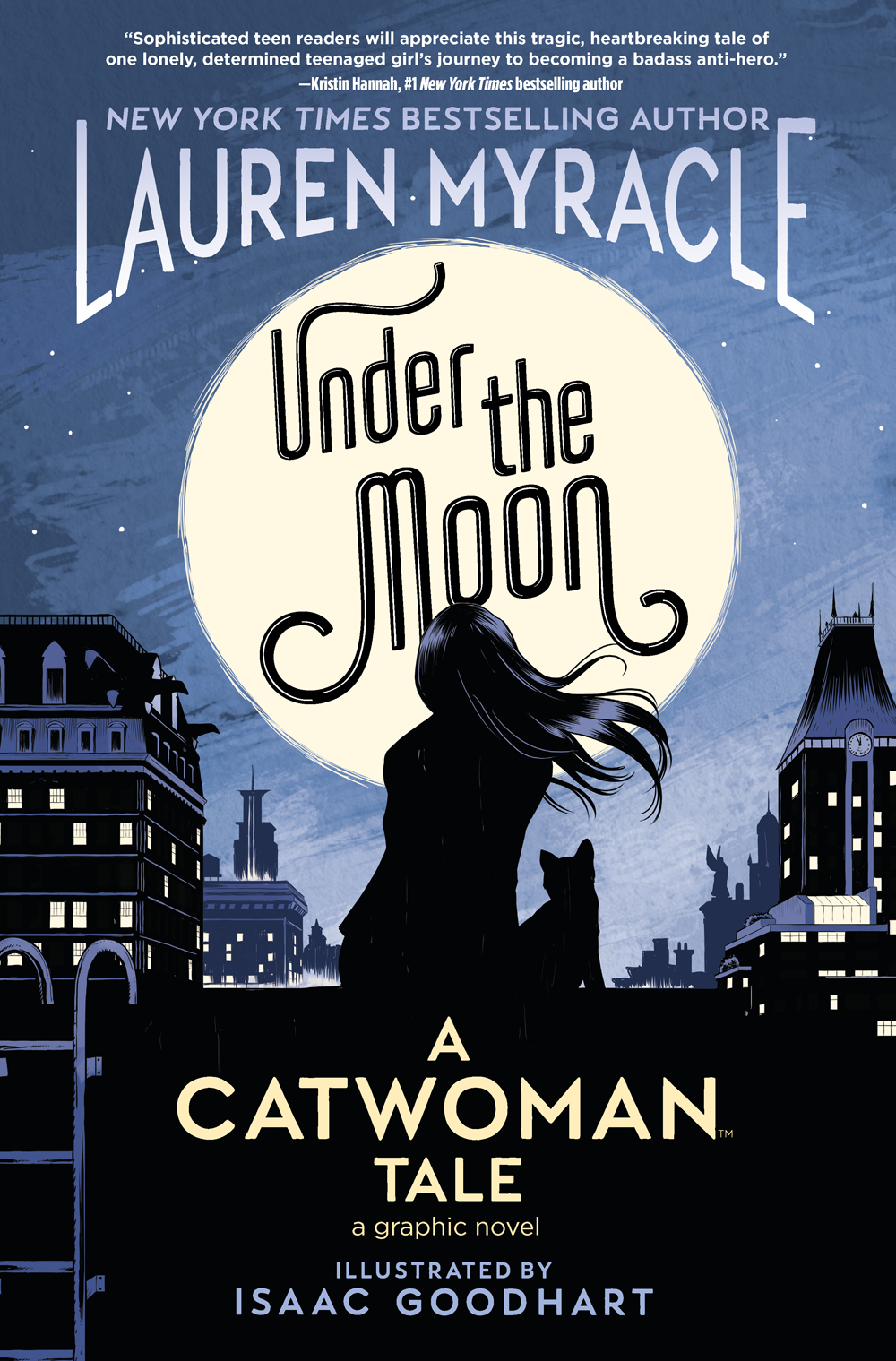 DC Comics is really putting in the work with their brand new imprints DC Zoom and DC Ink as they give you another preview book for an upcoming release! Under The Moon, A Catwoman Tale is about a teenage Selena Kyle dealing with homelessness, the struggles of the real world, and what her future holds as she becomes who she is meant to be. This first look at the graphic novel out right now is emotional and beautifully drawn. Lauren Myracle shows us what made Selina who she is in modern comics and what pain she went through to get there and the art by Issac Goodhart makes you feel these emotions as they unfold. If you've seen previews for this book and have been curious and on the fence about it, check out this free sample!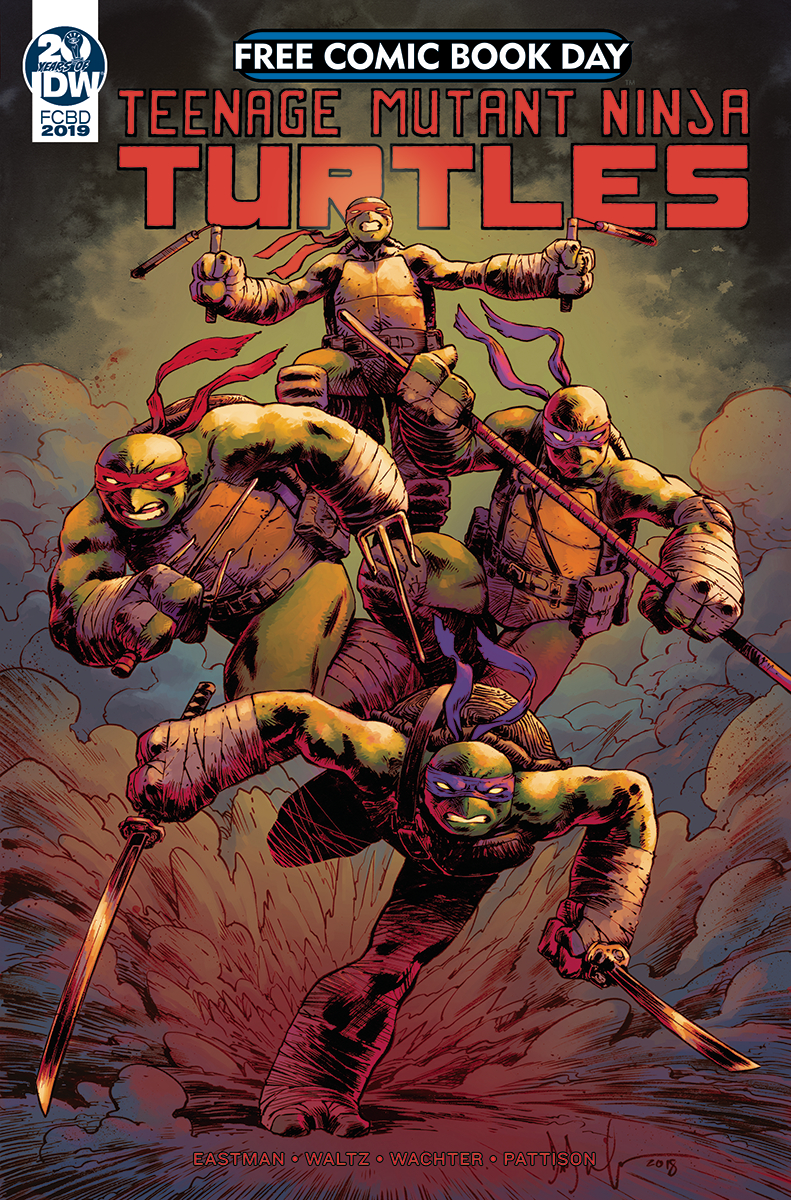 The Teenage Mutant Ninja Turtles have been going through a lot inside the pages of the IDW series. With New York becoming a warzone, the turtles and their allies take on their father and the foot clan. The heroes in a half shell have had more character development recently than what they were back in the old days. As a turtles fan, I regret that I've not read this series up to this point but after reading this free comic book day issue, I feel compelled to hop into it all, and IDW even helps with that by giving an entire timeline of the trade paperbacks in the back of the book. Not a lot of publishers do that but I'm really glad they did because it helps me finally read the stories of one of my favorite hero teams. I suggest you all do the same.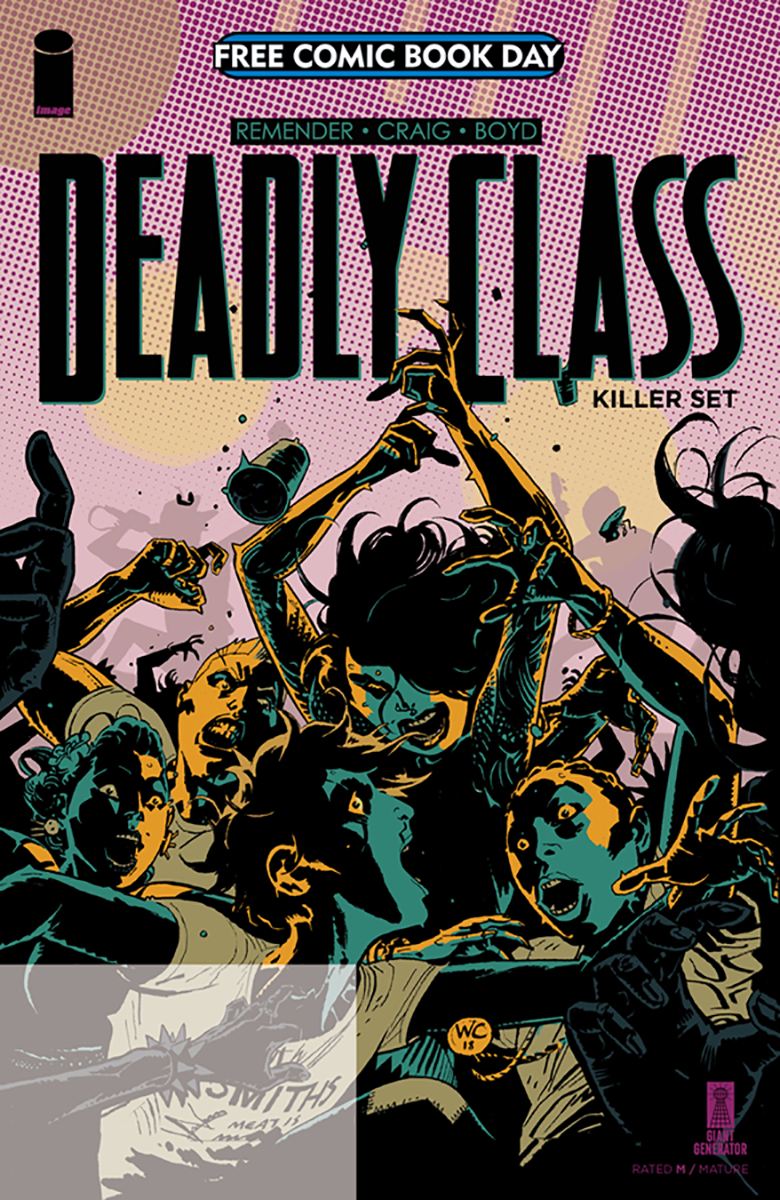 Fans of the tv show Deadly Class have a shot at checking out a stand-alone story this Free Comic Book Day! I've never read the series, and I've never seen the show so this is a great jumping on point. This story about a school of deadly assassins is intense and graphic but also shows a level of friendship between kids as they become the deadliest of humans. I say check this out if you're into dangerous stories and emotional rollercoasters because Deadly Class is a little bit of both.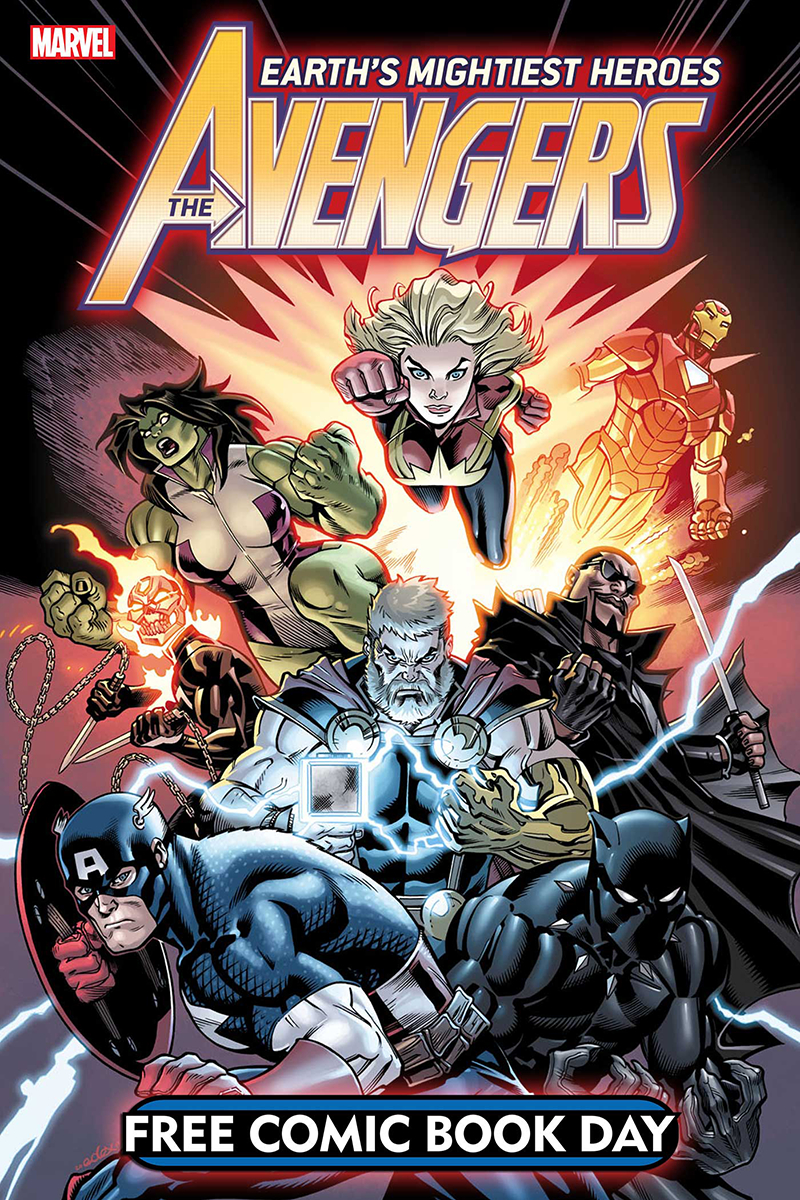 Marvel does the old teaser format by giving you a look at their current ongoing Avengers book by hit writer Jason Aaron as well as give you a look at the all-new comic released this week, Savage Avengers. If you leave endgame and want to see the Earth's Mightiest Heroes kick more villain butt then give not only this double teaser a look but also pick up both of these titles: Avengers, and Savage Avengers, as your LCS. They're great books and one even gives you the confrontation we've always wanted…Conan the Barbarian vs Wolverine.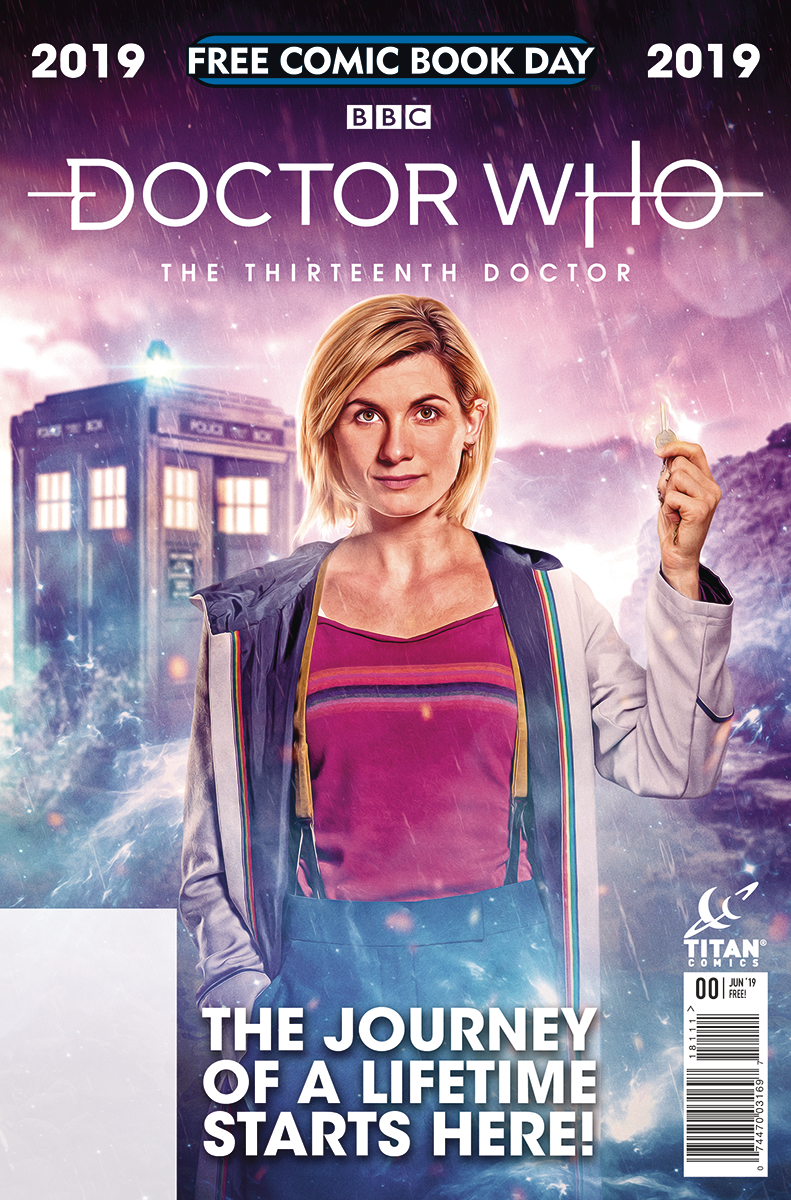 The amazing legacy of the Doctor continues in this preview for the current series being brought to you by Titan Comics, Doctor Who The Thirteenth Doctor! This is a perfect jumping on point for fans and non-fans alike of Doctor Who, who want to check out this series as the Doctor and her friends continue going through time and space to right the wrongs occurring throughout! It's worth a pick up if you're interested.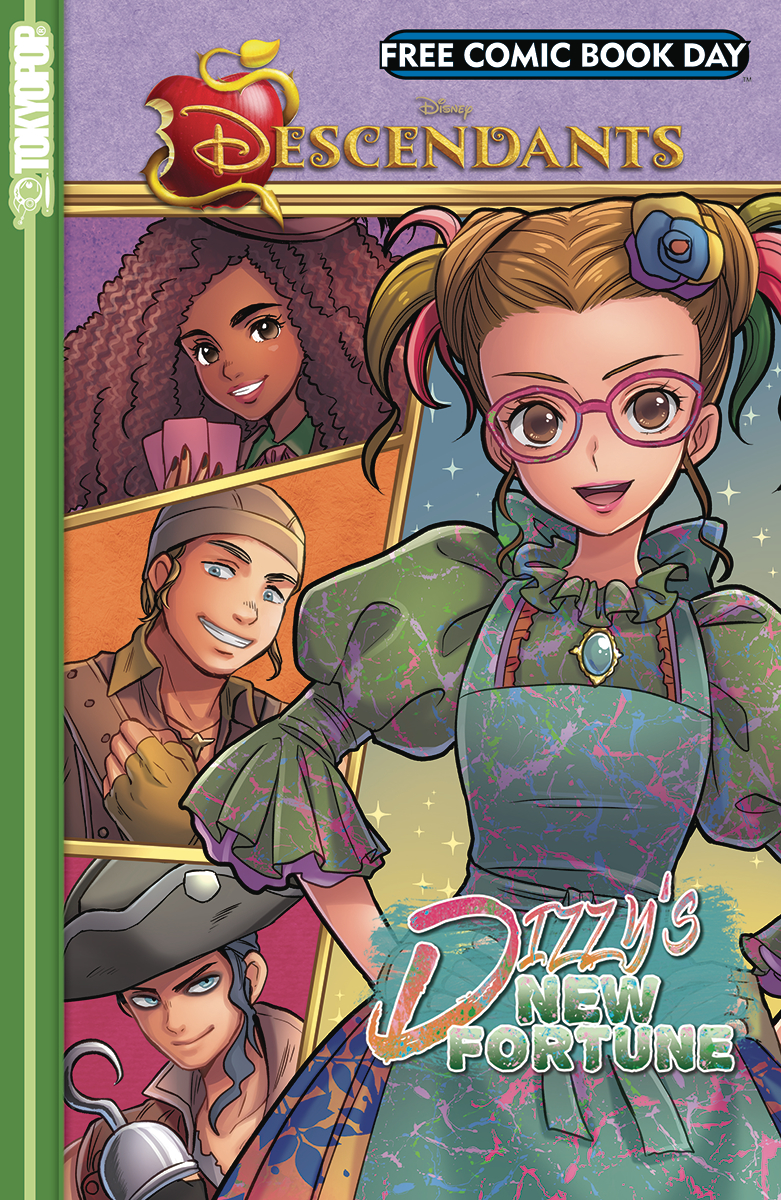 The adventures of the Disney world's villainous children continue as Tokyo Pop gives you a look at Descendents: Dizzy's New Fortune. As the granddaughter of Lady Tremain, Dizzy sets off on big changes as she gets ready for her first year at Auradon Prep! This small look at the upcoming Graphic Novel is really well drawn and gives kids who are fans of the Descendants more to chew on until Descendants 3 arrives this year! So give it a look!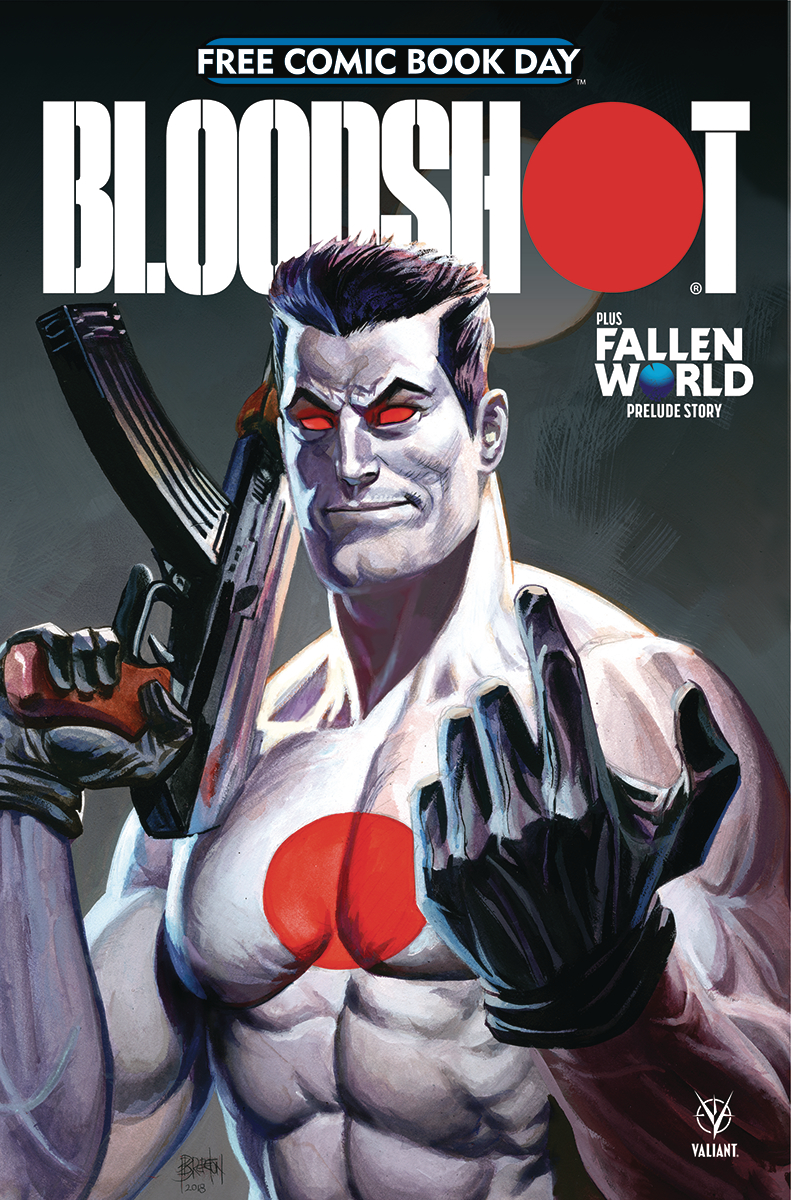 Valiant Comics gives fans of their ongoing comic books that have been going on since 2012 a taste of what's to come with previews from their two newest titles Bloodshot and Fallen World! As Bloodshot the one man army charges through everything in his path, and in the future of the 41st century, Rai prepares for the event of his life as Fallen World begins this week! For any fan of these characters and the crazy action-packed world the creators of Valiant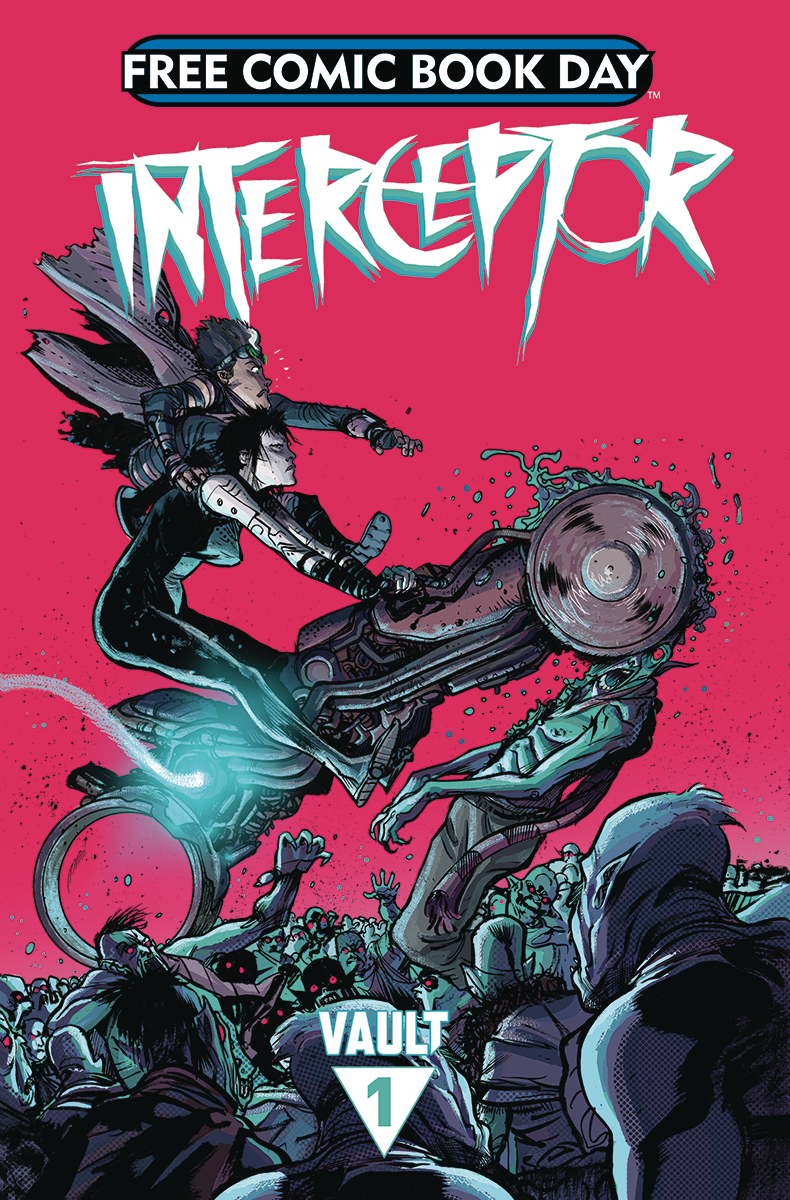 Donny Cates could write about anything and he'd sell me on it. He could write a story about guys wearing mech suits fighting vampires…Oh he did? Wow, that's awesome. Yes, the story of Interceptor is amazing as Cates and artist Dylan Burnett tell the tale of Poli and Weep as they square up against a planet of vampires in Interceptor! Out of all of the gold sponsors, this preview from Vault Comics has me hungry for more and I highly recommend it be picked up even if I'm biased as I love the author.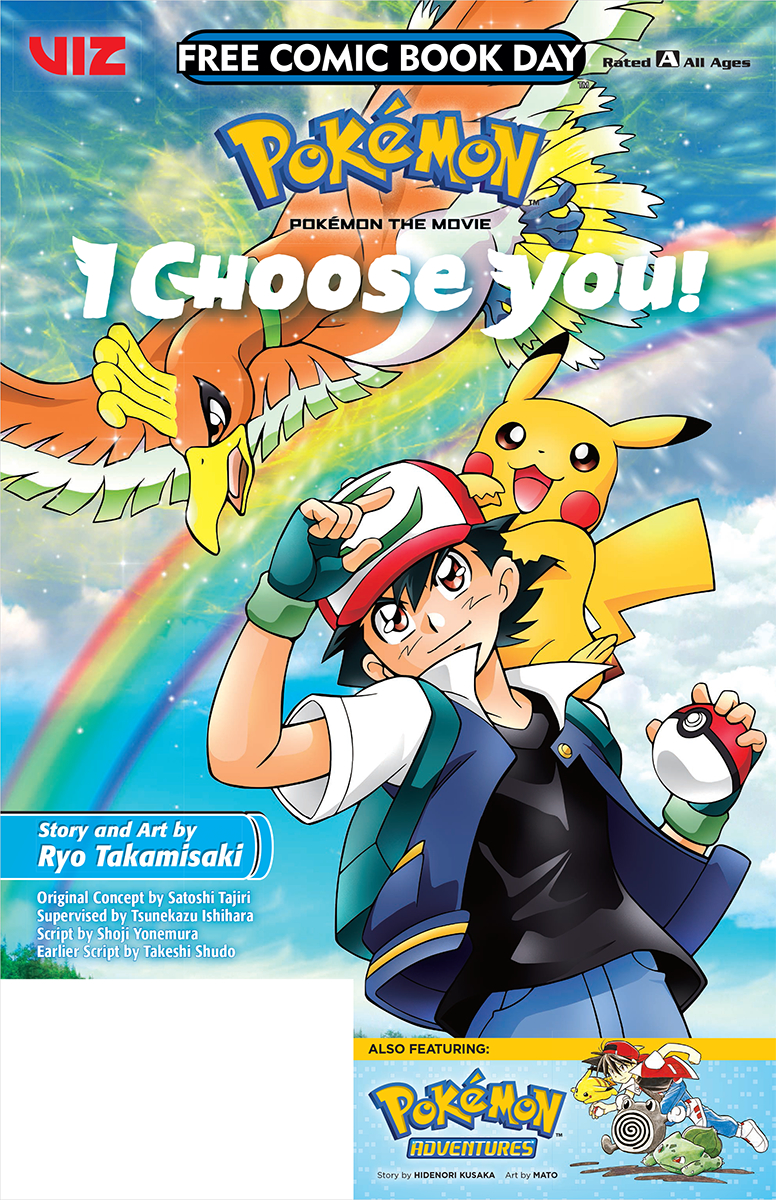 We all remember Ash's first adventure with Pikachu, but now it's being retold for the new generation! With the manga adaptation of the newest Pokemon movie, I choose you! as Ash sets out on his journey in the world of Pokemon, he overcomes the challenges of being a new trainer and what it means to be a partner to your Pokemon. Any fan of this franchise like myself can feel nostalgic as they read this as it even gives you a look back at the original Pokemon Adventures Manga starring Red! Definitely give this a look if you're one who looks to catch them all!
Like I said in the review of the Silver Sponsors, please make sure you support your local comic shop this weekend because you may get these titles for free, but they don't. They pay money so you can enjoy the culture and the amazing stories. Buy some single issues, by a Graphic Novel while you're in there. Support your local comic book shop. Thank you once again for checking out this review and thank you for reading the comics we all love.